Coco Nights
Posted On: 6/23/17
Written By: Brenda Golden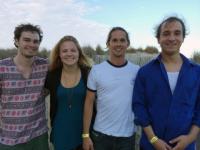 Wow, what a week, huh? Fly boys and firefighters back-to-back! Both events were a huge success - thanks in part to Mother Nature. What's up with this, though ... it's another grey Thursday; and tropically humid. Ugh! No worries; the music is always the greatest. I made it to Coconuts Beach Bar & Grill last Saturday to hear The Swell Fellas who are Conner Poole (guitar), Chris Poole (drums) & Mark Rohrer (bass). If the names sounds familiar it's because the brothers, Conner & Chris, played together several years as the Poole Brothers; and they still occasionally play as a duo by that name. However, with the addition of Mark on bass, the band is able to really sink their teeth into a funky groove. As their website says, "their sonic journeys into the unknown ensure every show is as unique as their sound; energized and refreshingly unexpected." I heartily concur; and thoroughly enjoyed their show....
» Click here for the full story.
Coco Nights
Posted On: 6/16/17
Written By: Brenda Golden
As I sit down to write this gray Thursday (again?), I hear the roar of the jet engines passing over my house (West O.C.) doing their practice runs for the huge Air Show this weekend. This popular annual event heralds in the beginning of a summer packed with cool events for you and your families. As the jets and other high-flying aerobatics wrap up, Maryland firefighters will come to town with exhibits, seminars and more in the Convention Center and the annual parade on Wednesday at 1pm. The OC Cruzers will have their cars on display Sunday on the Somerset Street Plaza with live music and Father's Day is celebrated on Sunday with a Beer Festival at Northside Park. What? Yep, a beer festival. You can learn more about all these events and more to come at ococean.com As for me? You guessed it ... I'm all about the music. I'll even be providing some live entertainment myself with a performance alongside my partner Michael Smith at the...
» Click here for the full story.
Coco Nights
Posted On: 6/9/17
Written By: Brenda Golden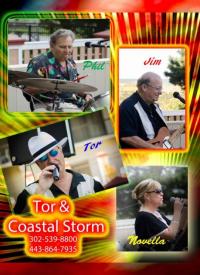 Hi, out there. These gray days are gloomy, huh? But it does make us really appreciate the sunny ones. I, for one, am grateful for moderate temperatures but I don't like the weather interfering with hearing all the great music at our outdoor venues, right? So come on sunshine! I want to go to Coconuts this weekend and hear Monkee Paw on Friday, Zion Reggae Band on Saturday and the Lauren Glick Band on Sunday. Remember there are a musical acts at noon, too, but if you know me, you know I'm just waking up at noon so it would be rare to see me out that early. I'm hoping that the weather will finally cooperate on Monday so I can hear Joe Smooth and Bob Wilkinson again, along with Pete on percussion. And I want to find out who are The Vigilantes, playing on Tuesday; and get another dose of Chris Button & Joe Mama on Wednesday; and Joe with Kevin Poole & Chris Thomas on Thursday. All kinds of good music, right? Be sure to...
» Click here for the full story.
View All Archives
RSS Feed