Coco Nights
Posted On: 12/8/17
Written By: Brenda Golden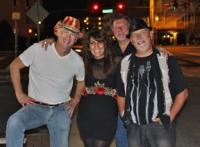 What's happening out there, my friends? A lot since we last talked. Well, two major events for me. First, that Old School band reunion I advertised and promoted for Sunday, Nov. 19 at BJ's was a total ruse, unbeknownst to me. I still cannot believe that so many people kept such a top secret from me for so long. When I walked through the door at BJ's that day, I was completely blind-sided by the crowd of well-wishers there to celebrate my birthday early (it's really Feb. 5). I don't think it sunk in until I saw my two daughters and grandkids among my many friends. It was really more of a recognition of the many years I have promoted entertainment and tourism in Ocean City. I started in this business around 1991 or '92 working in the art department of the Maryland Coast Dispatch. Journalism is serious business there but I campaigned to write a column about our incredible musical community. I finally got the green light and my first a...
» Click here for the full story.
Coco Nights
Posted On: 11/17/17
Written By: Brenda Golden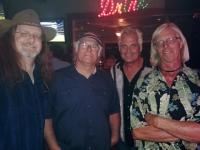 Hi, all. It's been two weeks since I said I'm all partied out (all those Halloween parties) and I've certainly had some rest but still I've been out to hear my favorite bands and that's going to continue as we enter the holiday season. Let's start with BJ's on the Water that is staging a huge weekend of music and fun. First I want to say a few words about Bird Dog & the Road Kings who appeared at BJ's last Saturday. I've known and enjoyed the music of Byrd Dog Wheeler for more than 40 years and I can tell you he's not slowing down any time soon. In fact, Byrd tells me that he and the Road Kings are working on their 8th album to follow last year's Somerset County and before that, Bona-fide, Certified, Basic Eastern Shore Redneck USA. This CD title leads one to wonder what kind of music they play. To me it's the epitome of Americana covering many genres but focusing on origi...
» Click here for the full story.
Coco Nights
Posted On: 11/3/17
Written By: Brenda Golden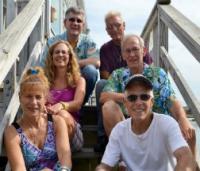 I don't know about you all, but I'm partied out. That's right, you heard me. I'm actually staying in this Thursday night to talk to you a little and rest up a lot. I had a great time at all the Halloween parties I attended but now the costume is retired until next year. Speaking of costumes, there were some very creative ones and a few that really had me fooled; such as Frank's pirate. I did not recognize him until he spoke. Good job, Frank. There was a gal named Maria whose Pennywise makeup for the IT clown was really spooky. Stephen cracked us up in his rainbow wet suit and scuba gear, and Gretchen was a spot-on Barry at Bourbon St.. These are just a few that come to mind. You can see all the cool pictures in Fun Fotos of this issue. The dance floor was packed on Friday night at BJ's with Full Circle on stage. I was disappointed that they did not wear their costumes but saved them for the Seacrets party....
» Click here for the full story.
View All Archives
RSS Feed