Coco Nights
Posted On: 8/18/17
Written By: Brenda Golden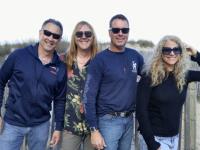 Hey, y'all. How's it goin'? Here we are for another edition of Coco Nights. I've been reminiscing a little about how long I've been having these little 'chats' with you all. It started at the Dispatch with my first column called 'Night Life.' And then 'After Dark' ... or maybe the other way around. Anyway, that makes about 25 years, minus the first year at Coconut Times. That's a long time, huh? And every week I sit down to write again it's always how to get started. Usually it's about the weather, or maybe the time frame getting through the summer. But just like any other conversation, once I get started, you can't shut me up ... there's always so much to talk about. Here we go. Can you believe it's mid August? Kids are prepping to go back to school already and the season is only a few weeks from being over; but the party is never over in O...
» Click here for the full story.
Coco Nights
Posted On: 8/11/17
Written By: Brenda Golden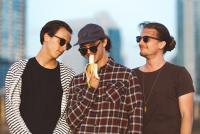 It's another beautiful day here in Ocean City as we ease our way into the middle of August. Big prize money was taken home by the winners of the White Marlin Open; and plenty spent here in our town. Did you see that Sunset Grille tab posted on facebook? $20,000 plus?!! That was some expensive champagne. Congratulations to all the winners. I didn't see any locals at the top of the leader boards - maybe next year. Big news for this week is Old School OC will be playing tonight (Friday) at BJ's. Why do I think this is a big deal? Because they've never played a late-night weekend date there before; and maybe even better, because Vincent Paez is going to play guitar for the gig. Now that might not be so remarkable except for the fact that Vincent moved back to West Palm Beach, Fla., recently and he's driving all the way up here to play with Linda, Erve & Ernie. It will be a cool reunion for these dear friends and...
» Click here for the full story.
Coco Nights
Posted On: 8/4/17
Written By: Brenda Golden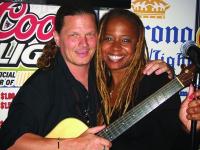 Can you believe it's August already? Yep, we've turned the corner into the last part of summer, I'm afraid; it's flying by too fast. Of course I know that many of you are looking forward to September when the locals revisit Ocean City. And so the seasons turn. Makes me think of the Eagles' hit, "The Boys of Summer." Which in turn leads me to the show put on last Sunday night at Fager's Island by premier Eagles tribute band The Long Run. What a great night of music. I love to tell the story of meeting my husband at a James Gang concert (w/ Joe Walsh) in Norfolk, Va., and how the local radio station played the Eagles for the very first time while we waited. We were all mesmerized by "Witchy Woman," "Take It Easy" and more. We created a bond of friendship through music listening that night and I still think of him every time I hear an Eagles song. So it was a real treat to hear t...
» Click here for the full story.
View All Archives
RSS Feed