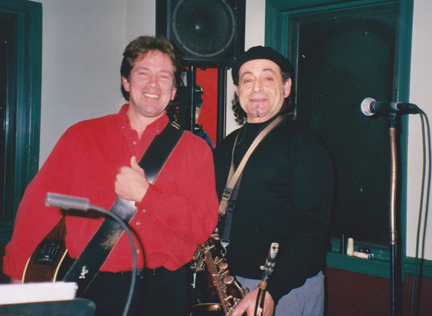 Two OC transplants: one from Long Island; one from Cape Cod. John LaMere plays now in Key West and Joe Smooth still local with Fil Rhythm, Bobby Wilkinson, John Remy and more.
After Crowded Outhouse with John LaMere, this Long Island native partnered with Johnny Mojo to form? Do you remember the name of this duo? You guessed it: Chris Button with Johnny in Simple Truth.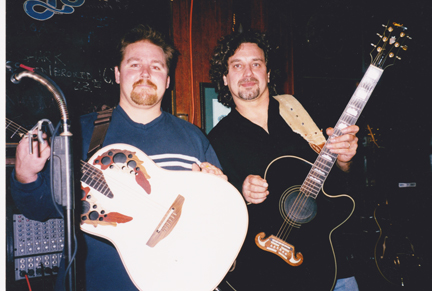 Here's a throwback photo of ever-popular duo Opposite Directions: Darin Engh & Bob Wilkinson.