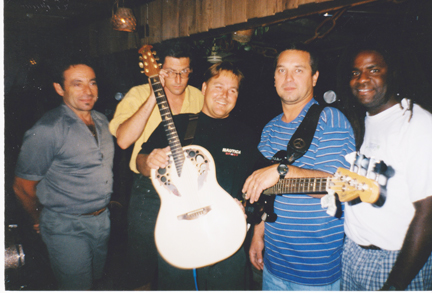 Opposite Directions is still popular on the OC scene; but you may not remember their band, Subterraneans. Joe Smooth, Tom Sabia, Darin Engh, Bob Wilkinson and Brian Lee.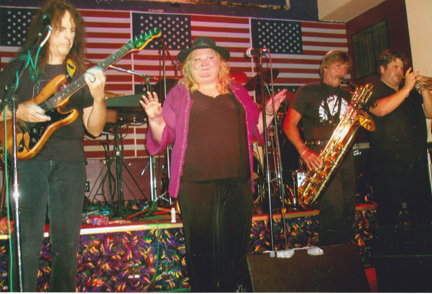 Performing at The Purple Moose they are Mary Lou & The Untouchables: Sean, (drummer Brad not seen), Mary Lou, Mo & Brian. Still love and miss you Mary Lou.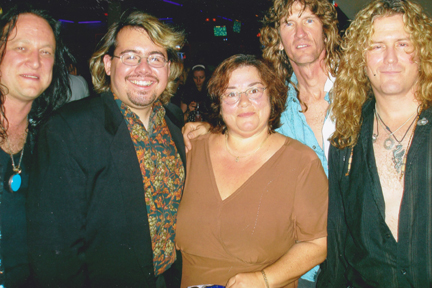 Do you remember who this special tribute band is posing here with Purple Moose former manager Char?