Six Songs of Summer to Celebrate the Start of the Season
Posted On: 5/29/15
Written By: Nate Brunet
Wow. That's all that I can say, as I am pretty much speechless after the craziness of the past two weekends. Summer has officially begun, and I think I can speak for all locals that this has already been the busiest summer in a very long time. After a long winter, locals have been craving this season's action, but I don't think anyone has prepared for this many visitors. Still, I don't see this so badly as others; this truly could be the most memorable summer in recent memory. As we prepare for the onslaught of the summer season, I would like to share with you my six favorite songs with the word "summer" in the title you should jam out to while making great memories in Ocean City this season. "Deadbeat Summer" By: Neon Indian Off the album: Psychic Chasms (2009) Do you recognize that opening passage? If so, you are probably the world's biggest Todd Rundgren fan. The trippy, yet chill electronic band Neon Indian from Texas samp...
» Click here for the full story.
A look at the future of late-night TV after Letterman's departure
Posted On: 5/22/15
Written By: Nate Brunet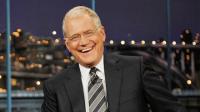 After more than 20 years of David Letterman's "Top 10 List," "Will It Float," and "Know Your Current Events," the late-night talk show host with the best grin in the business just aired his last Late Show episode this week. Last Wednesday's final show was a fanfare featuring classic moments during Letterman's reign, with each skit reminding us of the great legacy he is leaving. With Letterman leaving the Late Show and Jay Leno exiting The Tonight Show in 2014, the two late-night giants we have heard jokes from for two decades are now enjoying retirement. The absence of both personalities on television has made many ask if late-night television will ever be the same. I can confidently say that while there will always be people grumbling about the new late-night talent, the new hosts taking the place of our favorite legends have the talent to be just as popular as Letterman and Leno. Not only that, but there are also a handful...
» Click here for the full story.
DISNEY INFINITY New Disney game lets kids play with all franchises in the same world
Posted On: 5/15/15
Written By: Nate Brunet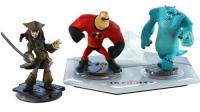 After an outnumbered Anakin Skywalker uses the force to get through a wave of stormtroopers, Captain Jack Sparrow jumps out of the crow's nest atop his ship to battle enemies spawned from the deep ocean. And once those threats have been taken care of, Iron Man flies off the Avenger's Tower to rid New York City of frost giants sent to destroy the Earth. I am not reading you the beginning of my latest fan fiction, but a description of what happens when kids play Disney's new "interactive toy box" video game series called Disney Infinity. Released in 2013 with new expansions coming out each year, these games gather all of your favorite Disney characters, new and old, together to give kids hours upon hours of entertainment on almost any video game console you can think of. With the newest release just announced this week, I'd like to share what has made this series so insanely popular, and explain why all kids should be having fun wi...
» Click here for the full story.
View All Archives
|
Click to add RSS Feed