LET'S ROCK!
Posted On: 7/23/21
Written By: Brenda Golden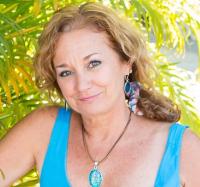 If you've been following my advice to enjoy all things musical in our cool town, then you've done better than me this week; I only went out one night. That's right, one night. Now you know that's rare for me, even during the height of lockdown, because I love, love to see and hear as much as I can of our amazing community of musicians. So what was that one night of music last week? I heard the Beach Bandits and Vertigo Red last Friday.Let's talk about Beach Bandits first. I traveled just around the corner from my house to Mulligans where Beach Bandits were playing. I've been acquainted with drummer Jerry Harvey for many years (he was formerly with Old School); so I was expecting to see him. Playing guitar was Steve Founds. Both sang and harmonized beautifully. This was, however, only half of the band. Dave Muckel, guitar/vocals, was out of town. Kevin Compher, bass/vocals, was there to support his bandmates and I recognized him from the T-shirt he was wearing: Spiderdogs! That band use...
» Click here for the full story.
HOT MUSIC COOL VENUES
Posted On: 7/16/21
Written By: Brenda Golden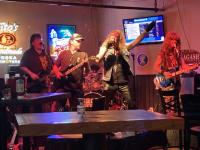 I'm baaack! I'm so proud of myself; this is my eighth column so far, and I'm doing my best to give you a little music news each week. I sure hope you are enjoying it as much as I enjoy 'talking' to you. I'm going to try and keep this one short because it's getting a bit late on this Friday and I want to get out for some music.Last Friday it was everything and more that I have loved for years from Surreal at The Purple Moose. I missed them last time they were here so I wanted to hear it all. I noticed some new songs at this show; maybe not new to their act but for me they were. It amazes me that they still perform at the top of their game after so many years together and that fans, and newcomers, pack the house every time they're here. They never rest on their laurels but give it their all each and every show. It's been a long time since I hung out with Walt, Brian & Will but I did just that, going to the famous (or infamous) band house after the show. Sitting around the table (the ...
» Click here for the full story.
MUSIC IS THE THING
Posted On: 7/9/21
Written By: Brenda Golden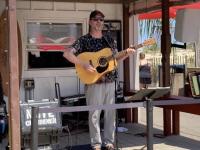 Are ya havin' a good time? With everything Ocean City has to offer, you certainly should be. Even though I'm not getting out as often as I use to, I still enjoy the variety of music and number of venues in which to hear it. Coconuts Beach Bar & Grill lured me last Monday; I even went early (rare for me) to hear Nate Clendenen at noon. I've always loved the timbre of Nate's voice and his song selections are so different from other entertainers, with a wide genre range too. Before the pandemic, we often heard Nate playing with his band Eastern Electric; and friend Tish and I remembered his special Bob Dylan tribute shows, too. Sure hope that can be resurrected soon. For now, you can hear Nate every other Monday at noon at Coconuts. Next up was Joe Smooth on sax with Sean Loomis filling in for Bob Wilkinson, who is away on a family vacation to Maine. I've said it many times and it's worth repeating again: the calibre of our musicians and the sense of camaraderie is off the charts - it...
» Click here for the full story.
View All Archives
RSS Feed