Coco Nights
Posted On: 6/8/18
Written By: Brenda Golden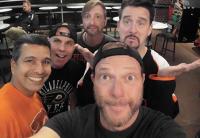 Have you been stung by a June Bug yet? By that I mean has one of them stepped into the road in front of you scaring the bejesus out of you. They travel in herds so they are either chatting with each other or most likely looking at their phones so definitely not paying attention to traffic. Don't get me wrong; I love that our young people come here to celebrate and enjoy Ocean City - I just want them to return home whole and healthy. So I guess it's up to us to be extremely cautious around them and recognize that it may be up to us to anticipate uncautious behavior. Ok, enough on that soap box - as a parent and grandparent, I just worry, you know. Right now I'm worried about getting out to hear some great music - lots to choose from as usual. I'm thinking BJ's for Full Circle for sure later on. Up at Bourbon St. on the Beach, Randy Lee Ashcraft & Jimmy Rowbottom are about to begin their show (4pm). Later it w...
» Click here for the full story.
Coco Nights
Posted On: 5/25/18
Written By: Brenda Golden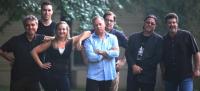 Somebody kick me - please! I've been having a tough time escaping from the winter doldrums to begin writing Coco Nights again. Or maybe it's that I've been in a personal tailspin since taking the plunge to get hip surgery, only to be told that I have to lose weight first. Yep, that depressed me; but then through the intervention of a few good friends, I pulled myself out of it and got down to business. Thank you to Laura for introducing me to the Losers Club ... not what you think. This group of lovely people led by Ruby are proud to call themselves Losers because they've all lost weight and continue to do so. I'm down 15 pounds now, and, happily, my doctor has told me I can scale back on my insulin intake. Good news! He says that will help in weight loss, too. So I'm encouraged now, but still bummed that I have to navigate on these worn out hips. But that won't stop me, as many who have seen me still out on the scene can tel...
» Click here for the full story.
Coco Nights
Posted On: 12/29/17
Written By: Brenda Golden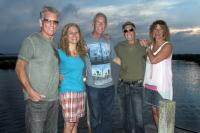 Here we are at the end of 2017 and I'm feeling excitement and hope for 2018. I know it's been a rough year for many of us so we're looking forward to a new beginning, right? After a whirlwind of Christmas parties (I hope you had a wonderful Christmas), we'll be welcoming the new year with one more party to end the holiday season on New Year's Eve. As I'm writing this on the last day of 2017, my plan for the night is to be with the people I love. Of course, that is all of my musician friends but time and logistics dictate that I can only go to a few places. I would like to start at the OC Fishing Company to hear Lauren Glick & David Tarlecki. Next I want to see my friends Michael Smith & Rita Conestabile as Pearl playing at Bourbon St. on the Beach. And I plan to finish the night with my family of friends to hear Randy Lee Ashcraft & The Salt Water Cowboys at Johnny's Pizza Pub. Being with t...
» Click here for the full story.
View All Archives
RSS Feed