FLYIN' HIGH MUSIC
Posted On: 6/18/21
Written By: Brenda Golden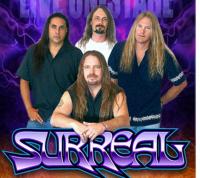 I hear the jets passing over my house in West Ocean City so I know there's plenty of excitement going on right now in Ocean City; but you won't see me there. Not because there's anything unworthy of the event but because I'm still suffering some PTSD from a car accident three years ago. I'm not ready to put myself in grid-lock traffic just yet. Anyway, you all know I would love to be somewhere listening to music but that's ok; I'll talk to you all instead.My plan is hopefully to go into town later to hear Surreal at the Purple Moose. If you haven't heard these guys you're really missing out. Lead singer Walt has a voice that is simply amazing; in fact, so much so that he was inducted into the Maryland Entertainment Hall of Fame a few years ago (our old pal Mary Lou is also an inductee). Guitarist Brian is the only one left with long blonde hair in this '80s hair band, but of course that doesn't matter a bit to the sound of his incredible playing. Will on bass still flings his head as i...
» Click here for the full story.
LOVE OUR MUSICIANS
Posted On: 6/11/21
Written By: Brenda Golden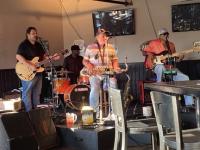 Hello out there OC readers! It may be gloomy outside as I write this (probably why I'm late with it, too) but that's no reason to stay inside and miss the fun. I plan on going to hear two of my favorite song birds tonight - Kathy & Michelle of Full Circle at Coins. I caught the whole band (minus Dave on keyboard) early this week at Coconuts Beach Bar & Grill and was so impressed with their musicality and vocal harmonies yet again. It's always fun to hear the reaction of listeners who have never heard them before saying how very excellent they are. It reminds me how fortunate we are to have such amazing talent in our little town. You can visit Coconuts any day of the week and hear not one but two outstanding shows. Coming up this Saturday is the Taylor Knox Band. Taylor is arguably one of the best guitarists in town. That's so hard to quantify because we have so many excellent players. I'm looking forward to hearing Taylor play alongside Justin Fisher on drums as the duo called ...
» Click here for the full story.
CLASSIC ROCK LIVES ON!
Posted On: 6/4/21
Written By: Brenda Golden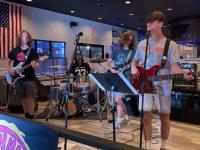 After a visit to Mulligans in West Ocean City last week, I came away feeling energized and reassured that the future of classic rock is secure in the hands of the next generation of musicians. Four young men in the band Wavvy Gravy rocked out on so many favorite tunes from such artists as The Doors, Jimi Hendrix, Cream, ZZ Top, Ted Nugent and Cream, to name just a few. Here's the lineup: Brennan Kaiser, drums; Max Myer, bass; Matthew Puente, guitar; and Gavin Wawrzeniak, guitar. Two of these young men are recent high school graduates and the other two will be seniors at Bennett H.S. so you can understand why I was blown away by the fact that they were playing the greatest music of all time; my opinion, of course. The band was formed during their time at AMP Studios in Salisbury, The Academy of Music Performance where students are encouraged to expand their musical talents outside the classroom and onto the performance stage. I was obviously most impressed. All four shared vocal duties ...
» Click here for the full story.
View All Archives
RSS Feed