Star on the Rise
Posted On: 3/15/19
Written By: Brenda Golden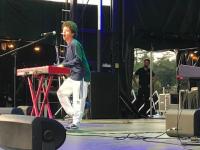 Hi, everyone. I know it's been a good while since I had a 'talk' with you all. I apologize for slacking; guess I was just a little burned out after 25-plus years. I'm never burned out on music, though, and the talent in this town continues to entertain and amaze me. In fact, one such artist has inspired me to return to writing and share Ocean City's music news here. Yes, there's a star on the rise in Ocean City. I'm referring to keyboardist sensation Lennon La Ricci who has come into his own at the ripe old age of 18. Lennon has been performing alongside his dad, Ricky La Ricci, since he was only 9 years old. Rick first brought his son onstage at the Horse You Came In On in Baltimore and then at several locations around Ocean City after they relocated here, to include The Carousel, The Rio Grande (where I first heard him), Plim Plaza and The Jungle Bar, to name a few. It all began when Lennon took ...
» Click here for the full story.
Coco Nights
Posted On: 6/22/18
Written By: Brenda Golden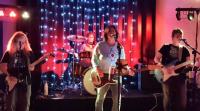 Hello, out there my friends. I'm talking to you today after a fantastic night at The Purple Moose where Judas Priestess delivered yet another amazing performance in a tribute to the heavy metal gods, Judas Priest. Militia (vocals), Josette (guitar), Rena (guitar), Gyda (bass) & Hillary (drums) delivered high octane energy of all our favorites having also added a few new numbers to their show. There is so much I could say about these talented women but I don't have space or energy to do that here. Check out their website and read the impressive bios of each one. Here's a snippet from Militia's bio: The man who brought The Beatles to America, Sid Bernstein, calls her "A superstar!" Militia has toured as the leading female vocalist in Dee Snider's heavy metal horror orchestra Van Helsing's Curse and in Europe with Jesus Christ Superstar. She has performed with Cyndi Lauper, Taylor Dayne, Nancy Sinatra, Sandra Ber...
» Click here for the full story.
Coco Nights
Posted On: 6/8/18
Written By: Brenda Golden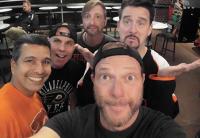 Have you been stung by a June Bug yet? By that I mean has one of them stepped into the road in front of you scaring the bejesus out of you. They travel in herds so they are either chatting with each other or most likely looking at their phones so definitely not paying attention to traffic. Don't get me wrong; I love that our young people come here to celebrate and enjoy Ocean City - I just want them to return home whole and healthy. So I guess it's up to us to be extremely cautious around them and recognize that it may be up to us to anticipate uncautious behavior. Ok, enough on that soap box - as a parent and grandparent, I just worry, you know. Right now I'm worried about getting out to hear some great music - lots to choose from as usual. I'm thinking BJ's for Full Circle for sure later on. Up at Bourbon St. on the Beach, Randy Lee Ashcraft & Jimmy Rowbottom are about to begin their show (4pm). Later it w...
» Click here for the full story.
View All Archives
RSS Feed