STEVIE WONDER
Posted On: 9/14/18
Written By: Gary Crouthamel
STEVIE WONDER The Borgata Event Center Saturday, August 25, 2018 Back to the Borgata - what a great place to see a concert and not a better concert than with the one and only Stevie Wonder. This was the second stop on his limited-series four-city, 10-date US tour dubbed "The Stevie Wonder Song Party : A Celebration of Life, Love & Music." Before Stevie Wonder took the stage DJ Mal-Ski entertained the sold-out crowd. He then told the crowd to watch a video that Wonder had recorded for this short tour. On it, Wonder said that the concert will be an interactive fan experience where "people can bring their albums, their singles, their old photos, their memories and celebrate some moments that they've had with me and the songs, and that they've had different experiences with—at weddings, graduations, children being born, or when they fell in love. They can describe them to me as I do the...
» Click here for the full story.
STARS ALIGN TOUR
Posted On: 8/31/18
Written By: Gary Crouthamel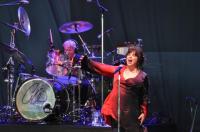 Featuring Ann Wilson, Paul Rodgers and Jeff Beck BB&T Pavilion Camden, NJ. • Saturday, August 4, 2018 The Stars Align Tour brought its 19-city North American Tour into the BB&T Pavilion in Camden, N.J., for a night that brought the three artists delivering what they do best. While Wilson and Rodgers brought their amazing vocals to their sets, Beck brought his amazing guitar solos to his set. Wilson kicked off a 40-minute set with a cover of the Who's "The Real Me", followed by the Heart classic "Barracuda". She then took a minute to say welcome to The Stars Align Tour and that she would not be doing material from that point in her career. She did play another original, "Fool No More", coming off her 2015 album The Ann Wilson Thing. Her next album, slated for release in September, Immortal, is to pay tribute to famous rockers who have passed away the last couple years. She played three of that ...
» Click here for the full story.
LYNYRD SKYNYRD - BB&T Pavilion • Camden, New Jersey
Posted On: 9/8/17
Written By: Gary Crouthamel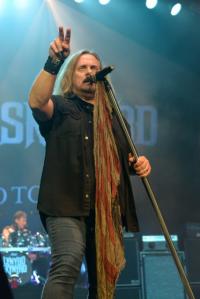 Saturday, August 19, 2017 After a recorded version of AC/DC's "Thunderstruck" playing over the house P.A. system with the near sellout crowd all in their seats and ready for the show, a voice comes over the P.A. system and says, "Ladies and Gentlemen, please welcome Lynyrd Skynyrd!" The band hit the stage, with the video screen behind the band sporting the logo "Lynyrd Skynyrd Tour 2017," and took fans on a trip down memory lane with a night of rock 'n roll classics that made the band what they are today. They opened with "Workin' for MCA", "What's Your Name" and "Saturday Night Special" before lead singer Johnny Van Zant would stop and tell the crowd, "Skynyrd's in the house!" Then after the next song, "I Know a Little", front man Van Zant who always likes to get the crowd into the show asks, "so for how many of you out there is...
» Click here for the full story.
View All Archives
RSS Feed