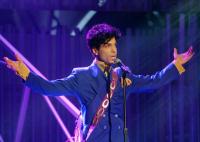 The word genius and humanitarian has been used to describe Prince who said that most important is love and the music.
photo courtesy of: Frank Micelotta/Getty Images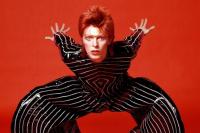 David Bowie pushed the boundaries to create ever-evolving music that spanned several decades.
Where do all the talented souls go when they pass? In the past few years the music world has lost some of the greatest talents we have ever known. Surely the powers that be are creating a super mega band because the greatest of the greatest have been taken from us way too soon. Such as Michael Jackson, David Bowie, Glenn Frey, B. B. King, Merle Haggard, Whitney Houston, Natalie Cole and now Prince.
I truly believe that we will never see any more greater talents than these in the years to come! Some of you might disagree with me but just think about where the music world is going these days. The rap / computer tech generation world in which we live now does not have the musical minds or the spark to come up with the great songs such as those published in the past.
As a member of a band and having been in and around this music my whole life, I feel a huge loss. We can only hope that somewhere in the music rooms, studios, and private vaults lie transcripts of songs that have yet to be discovered; treasures just waiting to emerge. Until that happens the songs that they have blessed us with will live on. These and many other icons in the music world will live on in infinity in this ultra tech world we live in today. One can only hope and dream that there will be more young talent that will pick up where these wonderful souls have left off and make us all proud!!!
I'm Just Sayin!
lindasears53@aol.com

«Go back to the previous page.