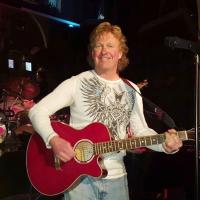 Matt Tichon will perform Sunday at Coconuts Beach Bar & Grill.
BJ's presents the Tommy Edward Band w/ Melissa Rose Saturday.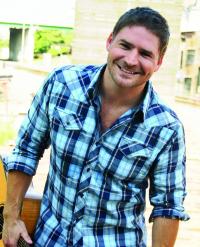 Jimmy Charles will play Saturday at Bourbon St. on the Beach.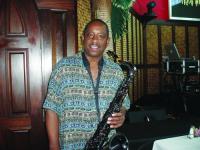 The Casino at Ocean Downs presents Everett Spells Friday.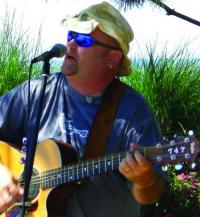 Dave Hawkins will perform w/ Joe Mama Sunday at Longboard Cafe.
Dance to the rockin' sounds of Thin Ice Friday at BJ's.
The Purple Moose presents Beatles tribute band Apple Scruffs Thursday.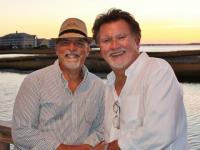 Reform School will perform Sunday at The Angler.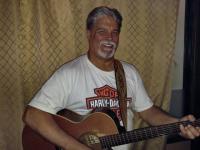 Jack Worthington w/ T. Lutz will play Friday at Pit n' Pub.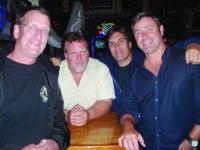 Randy Lee Ashcraft & the Salt Water Cowboys will play Saturday at Johnny's Pizza Pub.
Summer is rolling along too fast, isn't it? I actually had my toes in the sand this week; but only for a short time. These days sitting and listening to music is more my speed; as I did yesterday at Coconuts to hear the Chest Pains. It was good to see Jeff Davis 'back in the saddle' playing bass with his bandmates. He's looking really good after his double heart valve repair but still needs to take it slowly; but, boy, to look at him one would never know. Best wishes for a complete recovery, Jeff. It was a glorious day Wednesday, wasn't it? Low 80s, cool breeze ... I could go for that any day; just not 90s! And Coconuts is one of the best places around to hear good music. They have music at noon and another band later in the day. For instance, Kevin Poole & Joe Mama will play Saturday early, followed by the Zion Reggae Band at 5pm. And it's 'Joe Mama Day!' Yep, the 10th Annual Joe Mama Fan Club Day with proceeds from the fundraising activities benefitting The Believe In Tomorrow Foundation, 2-6pm. Come join the fun and help Joe fund this worthy cause for our local Childrens House by the Sea. Sunday is Matt Tichon at noon who I heard play with Joe Mama at Longboard last Sunday. Matt is a multi-talented dude who played keyboard and guitar, and sang, of course. He has a wonderful voice and a great song selection. I know you'll enjoy his show while you sample the Coconuts Beach Bar & Grille menu. Try the new yummy kale salad or just a good ol' hot dog like I had yesterday. Following Matt will be Homemade Hooch, a very versatile band featuring the fantastic lead vocals of Eric Bomhardt. I know you'll get your dance groove on with these guys. Lauren Glick & Melissa Alesi will be back on Wed. at noon. In fact there are so many other great acts at Coconuts that I just don't have space to write about all of them. Please check the Who's Where When list.
Good news! Just found out that Jimmy Charles is returning to Bourbon St. on the Beach on Saturday. Local boy (Salisbury & Towson U.) is gaining more and more recognition in Nashville, in part because of his song "Superman" written at the request of the ZERO organization which is dedicated to raising awareness of prostate cancer and its early detection, and advocates early screening for all types of cancer. It's a heart-wrenching video that you can view if you just bring up Jimmy Charles on google. But his music is much more than this, folks. He's a prolific and insightful song writer with a winning voice and smile. We're lucky to get to hear him in such an intimate setting, as he stays busy performing across the country and on TV. Don't let this opportunity pass you by - Jimmy Charles at Bourbon St. on Saturday 8pm.
Whitehouse Effect at Purple Moose last week was just as crazy good as ever. Lead vocalist Brian Gulin has proven to be a dynamic and talented replacement for super energetic Ahmad who left last year. Good show. What I'm looking forward to this week at the Purple Moose is the Beatles tribute band called Apple Scruffs.  These five talented musicians (one extra to represent George Martin) don't try to look like the Beatles or affect their mannerisms; they honor the music by playing it as it was originally done. And what a body of music they present, too. It's incredible! I tried to list every title the first time I heard them, but I lost count at 40, I think. All the well-known and many of the more obscure tunes are covered. It's an amazing night of music from what I consider to still be the greatest band that ever was. That's Thursday at the Purple Moose.
Michael Smith and I want to thank all our loyal friends for coming out to hear us at Adolfo's this past Tuesday. You make us better by wanting to do our very best for you. Please come again; every Tuesday, 7-10pm (Beach Plaza Hotel, 13th St. on the Boardwalk). And if you haven't heard my friend Billie Carlins and her group, then you're missing out on a rare treat. You'll not hear anyone like her or the music that she presents along with her husband Leo on bass, Howard on guitar & Rich on drums. They play every Thursday at Adolfo's. Check it out.
I'm going to sign off so I can go enjoy some more great music: probably Bettenroo at BJ's, Billie at Adolfo's and Idol Kings at the Purple Moose paying tribute to Journey & Mellencamp. Rock on, my friends and always party safe.
«Go back to the previous page.