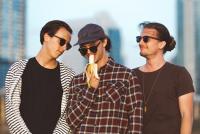 The Swell Fellas provide the vibe Saturday at Coconuts Beach Bar & Grill.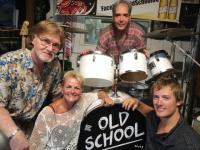 BJ's on the Water presents Old School w/ Vincent Friday.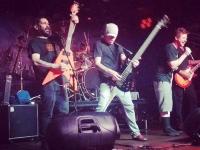 The Purple Moose presents Doc Marten and the Flannels Friday & Saturday.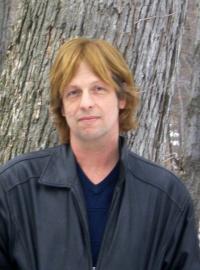 Bourbon St. on the Beach presents former Boston guitarist Rusty Foulke Friday & Saturday.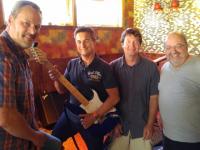 Identity Crisis will play Wednesday at BJ's.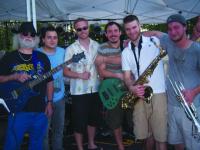 Over Time will play Saturday at BJ's; Sunday at Coconuts.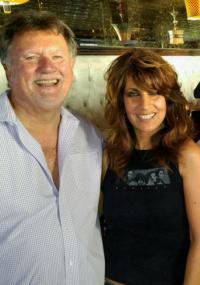 Pearl (Michael Smith & Rita Conestibile) will perform Saturday at The Carousel.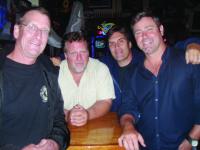 Join the fun Saturday at Bourbon St. w/ Randy Lee Ashcraft & the Salt Water Cowboys.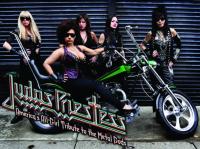 Don't miss Judas Priestess Thursday at the Purple Moose.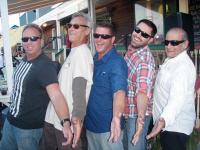 Poole & the Gang (w/ Kevin Poole & Joe Mama) will perform Friday at Fager's Island.
Lennon La Ricci & The Leftovers will play Sunday at Coconuts.
It's another beautiful day here in Ocean City as we ease our way into the middle of August. Big prize money was taken home by the winners of the White Marlin Open; and plenty spent here in our town. Did you see that Sunset Grille tab posted on facebook? $20,000 plus?!! That was some expensive champagne. Congratulations to all the winners. I didn't see any locals at the top of the leader boards - maybe next year.
Big news for this week is Old School OC will be playing tonight (Friday) at BJ's. Why do I think this is a big deal? Because they've never played a late-night weekend date there before; and maybe even better, because Vincent Paez is going to play guitar for the gig. Now that might not be so remarkable except for the fact that Vincent moved back to West Palm Beach, Fla., recently and he's driving all the way up here to play with Linda, Erve & Ernie. It will be a cool reunion for these dear friends and we get to join the party. We sure did party with Old School last week at BJ's. Some of Erve's (bass) family came to visit and got in on the act. Erve's nephew Bobby Williams, who played drums in a band in York, Pa., put his little grandson Landon on Ernie's lap - so cute. Landon amazed us as he kept perfect time on the snare. I think he is only 2! Check out the picture in Fun Fotos. You'll also see a picture of BJ's owner Billy Carder playing guitar and singing some Johnny Cash. Something fun always happens when this group of players hit the stage. Join us tonight.
The fun doesn't stop there. Saturday night you'll enjoy more great sounds from the versatile band Over Time. Featuring the keyboards & vocals of Eric Tsavdar and the lead guitar & vocals of Mark Marvel, this group is able to cover our favorite tunes through many genres and decades. Mark's son Jordan is a powerhouse on bass & vocals and sometimes trumpet. With Craig Reeves on drums, these excellent musicians keep us on the dance floor all night long.
The Wednesday 'deckless deck parties' at BJ's continue with Identity Crisis at 6pm. This may be one of our newest bands in the area but they already sound as if they've been playing together for much longer. Love the vocals of Charlie Rapa and the big guy on bass, Keith Radke, has some rockin' vocals as well. Let's not forget the vocals and guitar of Jay Rus, who also plays with Old School, nor the poppin' drums of Ray Perrone. And don't forget that the duo sounds of Lori & Anne in Bettenroo is every Thursday. So much fun happening at BJ's and the food is delicious, too. Just check out that full dining room every night.
The Purple Moose was in high gear with High Voltage last Thursday playing tons of AC/DC hits. Tonight's group pay homage to the music of Van Halen w/ a group called Completely Unchained. I'm planning to be there; and for next week's Thursday Tribute Night as well w/ the return of Judas Priestess. These ladies are so popular here that they have appeared several times this summer; and will return one more time on Wednesday, September 13. Yes, Wednesday. The Thursday tribute that week will be High Voltage again. This weekend at the Purple Moose check in for some rockin' great fun with Doc Marten and the Flannels (formerly Dirt). And the weekend music continues Sunday & Monday with Ruckus. It's always a fantastic party at the Purple Moose, right on the Boardwalk. Check out their ad on this home page. And get the entire listing through September on Who's Where When.
As always, Bourbon St. was a hoot last night (Wednesday) w/ our host Walt Farozic. You never know who might show up to play this open mic and sometimes the party doesn't kick in till later but it always delivers with players such as Chris Button. This week's surprise player was Rodney Kelley out of Baltimore. This man played some get down funky guitar riffing through genres and song titles 'til my head was spinning. He played rock, Motown, R&B and slipped into some amazing jazz. It was a pleasure to sing a couple songs with him. I understand from Bourbon St. owner/chef Barry that Rodney will be playing his own show on Saturday, September 30. And Rodney, if you're reading this, I want to encourage you again to sing more. You have a wonderful melodious quality to your voice and I look forward to hearing you again soon.
Meanwhile, the man I've been raving about for a couple years now ... Rusty Foulke will return to play Friday & Saturday nights at Bourbon St.. He is too humble to constantly harken back to his Boston (yes, the band) days; but I feel I have to mention it again so you'll have an idea of the calibre of musician he is. Not only is he a fantastic guitarist, but Rusty has a voice to call the angels down to listen; and yes, his range soars to Heaven. I know many of you have probably thought I exaggerated, but when you heard him, you were caught up in those moments of awe as well. Now maybe I'm overselling at this point so you come out to hear him and see/hear for yourselves. Another great player and vocalist, Dave Sherman will open for Rusty on Friday night. And Randy Lee Ashcraft & the Salt Water Cowboys will lead off the night of music on Saturday. You can always count on good music and fabulous food at Bourbon St. on the Beach.
Probably my favorite outdoor venue is the lush and lovely Coconuts Beach Bar & Grill. When I use those adjectives, it's not a person I'm describing but the ambience of this ocean/dunes-side eatery. The plants and flowers have reached their lush stage at this point of the summer, creating a lovely atmosphere in which to hear some of the best music on the shore while enjoying a delicious fish taco, just one of many appetizing items on their menu. This weekend enjoy the sounds of Funk Shue on Friday. Dan, Sam, Jordan and sweet vocalist Caileen cook up some groovy sounds for us. Then Saturday the savory vibes continue with the Swell Fellas. And Sunday brings back Over Time for more of the rock across the decades we heard Sat. at BJ's. You have to check the Who's Where When listing to get all the incredible music going on here; it's just too much to write about individually.
I'm going to sign off now so I can go hear Kevin Poole & The Gang at Coconuts. Y'all have a wonderful week here by the ocean; make those days count. And always remember to party safe.
«Go back to the previous page.