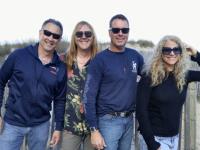 The Lauren Glick Band will perform Sunday at Coconuts.
BJ's on the Water presents Full Circle Friday.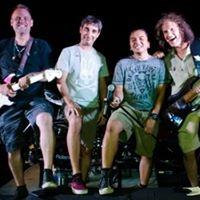 The Purple Moose will rock Friday & Saturday with Tripwire.
Bourbon St. on the Beach presents Dave Sherman Friday.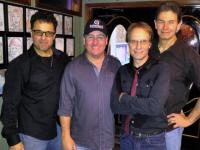 Rock with the Chest Pains Saturday at BJ's.
Lennon La Ricci & The Leftovers will play Wednesday at BJ's.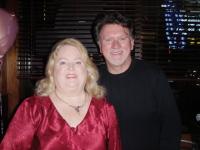 Brenda Golden & Michael Smith will perform Friday at The Atlantic Hotel, Berlin.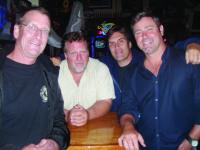 Randy Lee Ashcraft & the Salt Water Cowboys will perform Saturday at OP Yacht Club.
Kevin Poole & The Gang will play Friday at M.R. Ducks.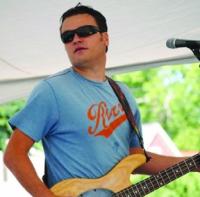 Joe Mama welcomes guest player Anthony Carmen Sunday at the Lobster Shanty.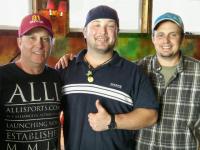 Monkee Paw will perform Friday at Coconuts.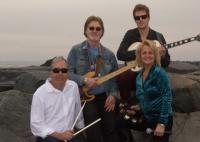 Old School will perform at Johnny'a Pizza Pub on Saturday.
Here we go, rounding the corner into the second season as I write this last column for August. I'm going to begin right away by inviting you all to a very important event to be held at Bourbon St. on the Beach on Tuesday, August 29th. Bartender Kelly Coughlin is in need of our help. Though she would never ask for it, her friends and coworkers at Bourbon St. have organized a benefit to help her with her battle against the 'big C'. Bourbon St. on the Beach owners Barry & Gretchen Reichart will provide an all-day buffet and happy hour prices; plus all tips will go into the fund. This is all included in the $25 donation at the door. Dubbed "Music and Miracles," many musician friends will be on hand to donate their talent throughout the day; benefit will run from 3 pm 'til 12 am. Here are some slated to appear: Rusty Foulke (of Boston fame, making a special trip for the day), Rob Fahey (of "Raised on the Radio" fame), Randy Lee Ashcraft, Tommy Edward (Sir Rod), Lauren Glick Band, Chris Button & Joe Mama, Dave Sherman, Baltimore Boyz (Randy Jamz & Jay Vizzini), Michael Smith, Rita Conestabile, Walt Farozic, Ricky & Lennon La Ricci, Reform School (Michael Smith & Jay Stinemire), Brenda Golden, and more. It's gonna be one Kelly Lollapalooza of music. Also featured will be a 50/50 and Chinese Auction. Please take time out of your day to attend the Koncert 4 Kelly and help out this deserving friend. See you there - Tuesday!
Last week was a fantastic whirlwind of music with Tranzfusion at BJ's, Surreal at the Purple Moose, Identity Crisis at BJ's, Judas Priestess at the Purple Moose (check out all the pictures in Fun Fotos), Dave Tarlecki Duo at Bourbon St., Billie Carlins Band at Bourbon St., Lauren Glick Band at Coconuts, One Night Stand at OC Fish Co., Beatlemania Again at Fager's Island and The Girlfriends just last night at BJ's. Yep, I did all that and there were so many more I wanted to see/hear.
Let me tell you about the David Tarlecki Duo as I promised in my last column. David, who plays guitar in the Lauren Glick Band and also joins her as a duo, has also partnered up with Joey Williams who plays keyboard. Now this is not your ordinary keyboard, even surpassing those that can synthesize other instrument sounds: it's a Roland X7 that Joey programs himself. Not only is he producing harmonica and lead guitar parts (and more) but also percussion, snare and bass, that he plays all at the same time. He and his instrument provide a full sound to support Dave on guitar and vocals. I've always enjoyed Dave's voice; now I've had a chance to hear him present his own repertoire of music and it was most enjoyable. David will be back with Lauren to play at Coconuts on Sunday.
Are you a reggae enthusiast? Our area's finest, Zion Reggae Band, will perform Saturday at Coconuts following Joe Smooth & John Remy at noon. Friday you can hear the best of classic rock from Monkee Paw following the most entertaining Darin Engh at noon. Tuesday is the last Family Movie Night featuring "Tangled." This follows the Full Circle Duo at 11:30am, and Jack Worthington & T. Lutz at 4. Wednesday Heather Vidal (of Copper Sky) will return to play solo at noon. These are just a few highlights of the excellent music offered at Coconuts Beach Bar & Grill. Check out Who's Where When to view all the acts.
It's going to be another big weekend starting with my own appearance at The Atlantic Hotel in Berlin with Michael Smith playing guitar and piano. It's been a pleasure singing for you at this awesome venue and this time will be even more special as good friend Barbara and hubby Len are coming from D.C. to hear me and they will be joined by Lauren & Steve. So happy they're coming. It's also my sister Amy's birthday so I'm happy to have her along with good friends Tish & Dew, and hopefully many more of you. I really appreciate your support.
Then I'll probably head over to BJ's to hear one of my favorite bands, Full Circle. You won't find any finer band around. They've got it all: excellent musicians and incredible vocals and harmonies from Michelle, Kathy & Dave with Jeff on bass and Barry on drums. No doubt I'll be back at BJ's on Saturday to hear the awesome '80s alternative sounds of the Chest Pains. Since the addition of Aubrey on guitar, many more tunes have been added to their repertoire, offering something for everyone. Great music from Byron, Jeff & Dean and Aubrey. This next Wednesday will feature the music of Lennon La Ricci & The Leftovers. Everyone is always in awe of the talent of young Lennon (16) on keyboards, vocals, guitar & harmonica. Partnered with dad Ricky on guitar, Lennon has grown up on the music scene; I think he was only 8 years old when I first heard him play with his dad. Lennon is a dedicated artist who continues to evolve and mature; I know there are big opportunities in his future.
I'm going to run off now and see what I can get into. Be sure to put Tuesday on your calendar for Kelly at Bourbon St.; and come hear me sing tonight, Friday, at Atlantic Hotel. Whatever you choose to do, have fun and always party safe!
«Go back to the previous page.