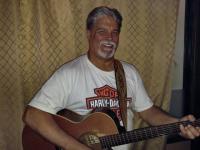 Beach Barrels presents Jack Worthington w/ Mickey on harp Saturday.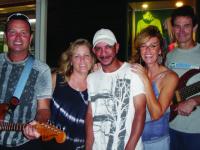 Dance to the music of Full Circle Friday at BJ's.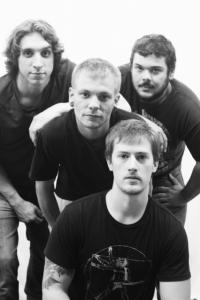 Taylor Knox will perform w/ his group Human Connection Friday at Beach Barrels.
Rock out with the Chest Pains Saturday at BJ's.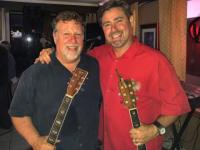 Randy Lee Ashcraft & Jimmy Rowbottom will play Friday afternoon at Castaways.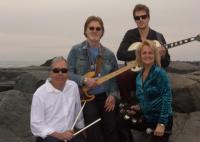 Coconuts Beach Bar & Grill presents Old School Sunday.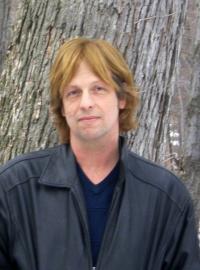 Rusty Foulke returns to Bourbon St. for a two-night run, Friday & Saturday.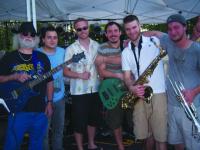 Over Time will perform Friday at Coconuts Beach Bar & Grill.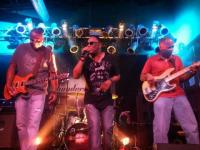 Thunderball will rock the house Friday-Saturday at the Purple Moose.
Join the Baltimore Boyz Saturday afternoon for fun at Bourbon St.
Hi, friends. Could it be we are going to have a day without rain (this being Thursday)? On Saturday it will be a month since the death of Prince. Why do I mention this? Many have noted that it has rained every day since his death. While that may not be true for other areas around the globe, Purple Rain has certainly had an influence on those of us around here. Let us remember that Prince was not only a talented and innovative artist, but a great humanitarian who quietly supported many organizations and who, most of all, spoke for peace and love. This message reminds me of another great artist, John Lennon, who was murdered in 1980 at the age of 40 - also gone from us too soon. Hopefully, other artists will pick up the torch and use music for the uplifting and unifying magic that it holds. It's certainly a huge part of my life - and I know of many others.
On that note (pun intended) let's talk about the music we're going to hear this weekend as the Cruisers roar up and down the highway.
I'm so happy to have Coconuts Beach Bar & Grill reopen for the season. Last week was chilly but us music fans braved the winds to hear the first week's acts. I'm hoping to stop in for Sean Loomis later today. But as you read this, Darin Engh has begun his Friday noon performances. Darin brings a lot to the table with his guitar prowess, song selections and wonderful story-telling voice, always delivered with conviction. Yes, he is one half of Opposite Directions with brother-in-law Bobby Wilkinson (who plays on Mondays with Joe Smooth), but Darin carries a show quite well on his own. I love that he introduces us to music from artists we may not have previously heard, along with favorite classics.
Following Darin will be Over Time. This rock group from Delaware always brings energy to the stage playing all your favorite dance tunes. And talk about Energy - that's right, with a capital E - Old School's Linda, performing on Sunday, is a veritable Energizer Bunny on stage who can always get an audience up on the dance floor, everyone with smiles on their faces. I will mention here that her guitarist, Taylor Knox, will be performing with his group Human Connection on Friday at Beach Barrels. This young man has the chops, my friends and I know he and the band offer up a mix of classics plus their own originals. Oh, and I see, looking at my list in Who's Where When, that Byron Anthony & Joe Mama, half of the Chest Pains, will be playing before Old School on Sunday. So come out early and make a day of it. Great food off the grill.
You can hear Byron & Joe Mama at BJ's on Saturday night, too. Well, guess I have to amend that - Ted Galinas will be sitting in for Jeff Davis again as Jeff awaits heart surgery. He is in need of heart valve repair/replacement and we all send our prayers and best wishes his way for a speedy recovery. I know he can't wait to pick up that bass again. Jeff has been on the music scene for many years, including years ago with Tranzfusion and as part of the original Chest Pains in the '80s. Can't wait to welcome you back, Jeff.
He'll be missed Friday night, too, as Full Circle takes the stage at BJ's. This talented group of musicians and amazing singers will blow you away, as they always do. You'll hear the best in classic rock along with many of today's top hits. Always current, you can count on Full Circle for the best entertainment Ocean City has to offer.
I mentioned Beach Barrels earlier so let me say again that I am happy to have them in coconuttimes.com and I look forward to a happenin' summer of great music there. Saturday night will see Jack Worthington playing with the incomparable Mickey Michaeljohn on harp. Mickey played with Randy Lee Ashcraft & the Salt Water Cowboys for several years, and will continue to do so in the future. Mickey's playing is just astonishing. He can wring the pathos out of a note that pulls at your heartstrings and might even bring a tear or two. He is a master and I hope you'll go out to hear him play with Jack who is a marvelous singer and guitar player. And come on back on Thursday to hear Troy Hanna along with Darren McDowell Francis. Troy has quite the history having been part of the Willie Nelson family of traveling musicians who also played on four of his albums. We'll hear more about him later.
Before I go, gotta tell you that Rusty Foulke will return to Bourbon St. tonight and Saturday night to play his one-man show for us. We all marvelled at his show last year so I'm really looking forward to hearing him again. Rusty is perhaps most famous for having played with one of the top bands of the '80s, Boston. If you look him up, you will find him also performing with the Cosmo Band and his now home base band, Hybrid Ice. Rusty usually begins his show on his 12-string acoustic and switches to electrifying electric for the second half. He is blessed with an incredible voice, too, with a fantastic range. You're going to be a fan, I promise you.
That's it for now. Hope you have a wonderful weekend and remember to always party safe!
«Go back to the previous page.