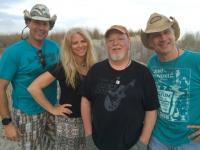 Lauren Glick & The Mood Swingers will play Sunday at Coconuts.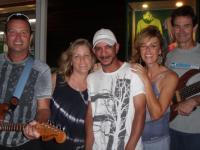 Full Circle will perform Friday & Saturday at BJ's.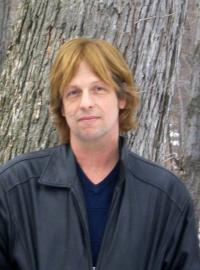 Bourbon St. on the Beach presents Boston guitarist Rusty Foulke Friday & Saturday.
The Casino at Ocean Downs presents a free concert with The Stickers Saturday.
Funk Shue will perform Saturday at Coconuts Beach Bar & Grill.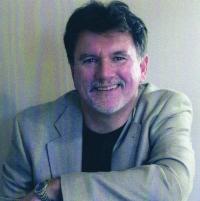 Michael Smith will play w/ It's About Time Friday at High Stakes.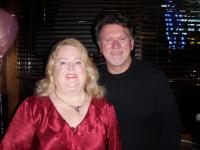 Michael Smith will appear w/ Brenda Golden Tuesday at Adolfo's.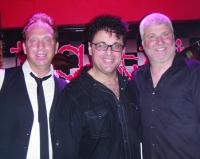 The Chest Pains trio will play Saturday at Longboard Cafe.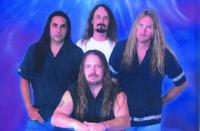 Surreal will rock the house Friday-Saturday at the Purple Moose.
Rick & Lennon La Ricci will play Saturday at the Rio Grande Tiki Bar.
Hey there, friends. I'm writing a little early this week because my graphics gal (and daughter) Melissa is going to Firefly tonight (Wednesday). She's so excited to have some interviews lined up with such artists as Fritz & The Tantrums, Strangers You Know, Grouplove, Civil Twilight and Transviolet ... Very cool, right? We'll be looking forward to her report on this year's festival. The highlight last year was Paul McCartney and she got some great photo shots. This year, her dream act is Florence & the Machine; but of course there are many others that she's excited about. Granddaughter Haley has already left to get a good spot in the camping section. Can't wait to hear her reports, too. It's amazing that in a few short years, Firefly has become the largest musical festival in the country; right in our own backyard, so to speak (Dover).
Before I get into the upcoming music for the weekend, I want to thank all my friends who came out to hear Michael Smith and I perform at Adolfo's. It really made my heart swell to see so many of you out there wishing me well. I know you can't all come every week, but I just want you to know how much it meant to me. Michael and I will continue to play there every Tuesday, 7-10. That's Adolfo's in the Phillips Beach Plaza Hotel, 13th St. on the boards. THANK YOU!!
Everyone is gearing up and excited for this year's Air Show in which the U.S.A.F. Thunderbirds will fly their precision demonstrations in the skies over Ocean City. Always a popular event in O.C., many of you may be looking for something more to do over the weekend. I have just the thing for you. The Casino at Ocean Downs is presenting Salute to Our Armed Forces on Saturday, June 18. You can check out the ad in this issue for details but I will tell you a few things here. Activities begin at 7 pm as The Thunderbirds will fly over this venue as well, and Sky Divers will land on the track. The music news is that a free live concert from country artists The Stickers will highlight the night. This up and coming Pennsylvania band played on another track on May 21 - the Charlotte Motor Speedway for the 2016 NASCAR Sprint Cup Series All Star Race. You've most likely heard their first top 40 single, "Countrified," from their CD Country Proud, on the radio. And this summer's release is "Ain't Nothin' Better." One of the writers on the song is Grammy winner Luke Laird, who has written more than 20 #1 singles for multiple artists. So come out for a great concert with Jim, John & Joe - The Stickers - under the stars and enjoy magnificent fireworks to close the night.
There will also be an appearance by the Horse Mascot Lucky U, Face Painting, John the Magician, Food and Beverage Tent, Lots of Giveaways, The Ocean City Post 166 American Legion Color Guard Demonstration honoring a local Ocean City WWII Veteran and American Legion Bike Riders Demonstration. (Rain Date for the fireworks on Sunday, June 19th.) Sounds like a great party; bring the family! Another bonus for Armed Forces personnel: All Players Club Reward Members who show there Military ID or a Veteran's card will receive $10 slot dollars. From 8am –Midnight on Saturday, June 18th. Other music for this weekend in the Casino will include Everett Spells Friday and Tear The Roof Off and Monkee Paw on Saturday.
The long-anticipated return of Surreal is finally here. Yes, fans, Surreal will appear Friday and Saturday nights at the Purple Moose on the Boards - the "Home of Rock n' Roll." I would rate this the top long-hair '80s band anywhere - well, at least our region. They expertly perform our favorite music keeping the always record-breaking crowds on the dance floor. Surreal is Walt Downey on lead vocals, Brian Tragesser on guitar, Will Perdue on bass and Rene Montes on drums. Just like another of my favorite bands, Tranzfusion, these guys play a completely different musical program but with the same attention to detail, note for note, as the originals. Walt has one of the best, if not the best, voices in the business, often sounding better than the original artist; incredible range and power.
Last time we saw them, Walt was the only one in the group to have succumbed to the barber's scissors - yep, he cut his long, long hair. He looked very handsome, I might add. Curious to see if any of the others followed suit. But mostly I just can't wait to hear them and enjoy the fabulous performance that Surreal always delivers. This is one group who really puts their soul into their music and stage presence. The first Thursday Night Tribute show is tonight (Thur.) with The Idol Kings doing Journey and Mellencamp. Coming up Thursday, June 23, will be Cowboy performing a tribute show to Kid Rock. Whether or not you are familiar with Kid Rock's music, I can tell you that Josh is a great impersonator, sounding, looking and moving just like Kid Rock. You're gonna rockin' love it.
Gosh, this is gonna be a tough weekend to see everything I want to see - and hear. Rusty Foulke is performing Friday & Saturday nights at Bourbon St. on the Beach. If you saw Rusty last year, then I know you need no encouragement to come see him again. For those of you who haven't heard him, I'm here to tell you he is a must-see. Rusty's current band is Hybrid Ice from Danville, Pa., also the hometown of Bourbon St. owner Barry Reichart. Hybrid Ice is perhaps most notable for its song "Magdelene", 1982. When Rusty joined internationally famous Boston, the song was also released on its Walk On album in 1994. You can look Rusty up and see how many well known bands he has played with; but the most important thing is that he is an incredible talent all on his own. He has a voice that soars in a seemingly limitless range, and man, can he play. First set is 12-string acoustic - beautiful - for the second set he breaks out the electric and continues to impress with fantastic playing on a string of cool favorites. He can play anything and everything. Can't wait to see you, Rusty.
So, you're beginning to get an idea of how much music I want to hear. Get this - Full Circle is going to be playing at BJ's both Friday and Saturday nights. I was most impressed with Marla Robertson as she sat in on bass with the group at M.R. Ducks. Good job, Marla! Hopefully, she will be with them this weekend. Most recent news on Jeff Davis, bass player for Full Circle and Chest Pains - after a double heart valve repair open heart surgery, he is already out of the hospital and doing very well. He should be recovering for a couple months; but knowing Jeff, he'll be picking up that bass sooner than that. Anyway, if you want to hear one of the best bands anywhere, check out Full Circle. It hasn't been decided yet whether Wednesday's live music will continue but it's a possibility. Unfortunately, nothing to reports as of this writing.
I went to Longboard Cafe last night to hear the incomparable Smooth & Remy. I'm listening to their CD release called Beach Life right now and I'm so impressed. Opening track "This Walk" sets the tone with John Remy's soulful, bluesy guitar playing and rough and ready voice sounding sexy talking to the gal who's got "The Walk." All songs are written by John Remy and Joe Smooth on the last three tracks. In fact, Joe sings lead on the poignant "Changes Never End." Of course, we all know Joe who has been an important staple in OC's music scene for more than 20 years. Joe "Smooth" Jacinto plays sax with precision and soulful attitude adding an essential component to the overall sound of any group he happens to be playing with. These two accomplished players meld together perfectly. Last night they played "Perfect Summer Day" for us, an anthem to just that - a day of listening to good music while cruising on a Sunday afternoon and conjuring up visions of a shrimp and lobster dinner, finishing up with a nighttime walk on the beach. Yeah, that sounds like a good day to me, too, John. You can hear Smooth & Remy every Wednesday at Longboard Cafe; be sure to ask to purchase their CD Beach Life.
Special Saturday performance at Longboard Cafe from Chest Pains trio - that's Byron Anthony, Joe Mama & Chris Button. That's gonna be a good one, too. And I think it's Brooke's birthday. Party!!
I better quit 'rambling' and get out to hear some music. Greene Turtle's 40th anniversary party with Dr. Harmonica & Rockett 88, Bettenroo at BJ's, Billy Carlins Group at Adolfo's and Idol Kings at the Purple Moose. Whew! Party safe!
«Go back to the previous page.