Old School will play Sunday at Coconuts Beach Bar & Grill.
The Chest Pains will perform Saturday at BJ's.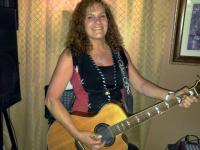 Bourbon St. on the Beach Sandra Dean Saturday.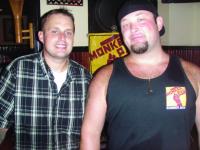 The Casino at Ocean Downs presents Monkee Paw Saturday.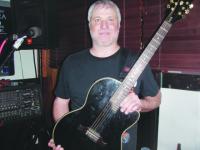 The Longboard Cafe features Chris Button every Tuesday.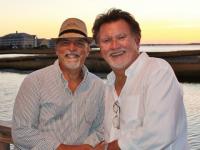 Michael Smith will appear w/ Reform School Friday at Southgate Grill.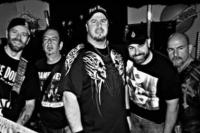 Facedown will rock The Purple Moose Friday & Saturday.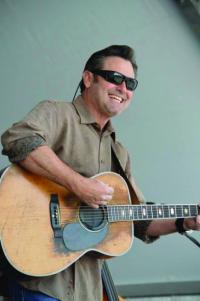 Listen to the sounds of Randy Lee Ashcraft at Castaways Jackspot Tiki Bar Saturday.
Hear Movin' & Groovin' at BJ's on the water this Thursday.
Hi, y'all. Thanks, again, to all the wonderful people who braved the storm and came out to hear Michael Smith and I play in the beautiful piano lounge of Adolfo's (in the Phillips Beach Plaza Hotel) Tuesday. It's such a lovely room and Mike loves playing the grand piano. We'll be there every Tuesday throughout the summer so come on out and join us for a relaxing night of music.
I've been wanting to see the movie Warcaft, primarily because the star is Trevor Fimmel of the History Channel's Vikings fame - great actor. Anyway, I caught an afternoon showing and it was awesome. But the other thing I saw was how many families came to the ticket booth asking for Finding Dory and it was sold out. Yes, families are here for vacation now, and today (Thursday) was a great day for the movies. Might I suggest to you that you purchase your tickets online so as to save yourselves that disappointment. You can access Fox Theatres easily and quickly right on this website, coconuttimes.com. Just click FOX on the homepage; it will take you to the FOX ad and there is also a link to their website; two clicks and you're in. Just sayin'.
I had such a great time last week with all the fabulous entertainment all around town. We have a new trio debuting at BJ's tonight (Thursday) called Moovin' & Groovin'. Renowned bass man Elwood Bishop (formerly of No Byscuyts) has put together a guitarist and drummer to play for the dancing audience at BJ's. I'll tell you more next week; they will perform next Thursday as well. Come out and support this new night of music at BJ's, 8pm.
As I reported last week, we had two nights each of Full Circle, Rusty Foulke and Surreal and I still managed to hear other bands as well; such as Smooth & Remy, Lauren & The Mood Swingers, Randy Lee & Jimmy, Michael Smith, and more. Last night at BJ's Rick & Lennon La Ricci with Joey La Ricci on bass and Chuck DeMartin on drums blew everyone away. Lennon played "Free Bird" on the keyboard using a device that enables him to bend the notes like a guitar would and he pounded out the most amazing guitar solo to that song - on the KEYBOARD! Incredible. If you'd like to hear them play, check out their schedule in their ad on the home page of this site or in the Who's Where When.
Surreal at The Purple Moose was every bit as good as I remember them to be and I went both nights. Remember I told you that Walt (singer) had cut his long hair for charity last Fall? And I mentioned last week that I was curious to see if anyone else followed suit. Well, wild man Will on the bass not only cut his hair but went with the bald look. You won't find anything different in his performance, though. Many years of head banging are ingrained in his stage presence and he's as entertaining as ever. Can't wait to hear them again the weekend of July 8-9. This weekend rock with Face Down and, by the way, there's a new DJ called Mazi you can party with Tuesday & Wednesday. Check out the pics in this issue of Idol Kings. They portrayed and played the music of John Mellencamp and then Journey. In addition, as tribute to Prince, who the singer said was a favorite, they played "When Doves Cry," "Kiss," "1999" and "Raspberry Beret." That was a beautiful medley to honor the genius of Prince. Great show. This coming Thursday will be a KISS tribute from Cold Gin, complete with costumes, of course. I'm hoping to get in some time (Thursday as I'm writing) to hear the Kid Rock tribute of the band called Cowboy. The singer is a ringer for Kid Rock.
Looking forward to hearing Dust N' Bones & Chest Pains at BJ's and then Old School has been given another Wednesday night to party with us. Come out and join Linda, Erve, Taylor & Ernie for a rockin' good time dancing to the music of Old School. You can hear them this Sunday at Coconuts; that's right, a Sunday party. Can't wait and - message to Mother Nature: NO RAIN!!
What else is happening at Coconuts? Two acts every day! Start the weekend off right with Darin Engh at noon and John LaMere at 5 on Friday, both great solo acts. I have not seen Kevin Poole since he's been back from Key West - always something interfering - so I'm really hoping to hear him play with Joe Mama & Chris Thomas Saturday. But hey, it's at noon, guys, and that's when I'm just waking up. Well, I'll try. In fact, all the acts at noon are really cool, so if you're able, come out to Coconuts on any day and enjoy, enjoy. Check the Who's Where When or their ad for the complete listing.
Rusty Foulke was absolutely great at Bourbon St. last weekend. He's amazing on guitar, both 12 string and electric, and has a voice to sing anything and everything. He'll be back July 15-16. Bourbon St. has a great lineup of music too, starting with Randy Lee & Jimmy at 4pm then Jack Worthington on Friday and Sandra Dean on Saturday. I really enjoyed her playing last time I heard her and she has a wonderful voice as well. Sunday is music all day starting with Just Jay at 1pm, Randy Jamz at 4pm and Monkee Paw duo at 9pm. And... the Wednesday Open Mic is still going strong; a chance to play yourself and hear music from some of the area's best, just jammin' out. Too cool!
Longboard Cafe was fun last Sunday with Nancy & Mike of Ginger playing with Joe Mama on drums. She has the best voice and different music selections that are just so entertaining. This Sunday Joe welcomes Dave Hawkins and I know you're going to love him too. Remember, incomparable guitarist Chris Button every Tuesday and Smooth & Remy every Wednesday. And remember to ask to purchase their CD Beach Life - it's GREAT!
I'm going to leave it here so I can go hear some new music from Moovin' & Groovin' at BJ's and Cowboy's Kid Rock at the Purple Moose. Have a great week and remember to always party safe!
«Go back to the previous page.