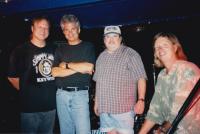 Check out this 'throwback' photo (July 2000) of Tranzfusion who rocks the house Friday at BJ's.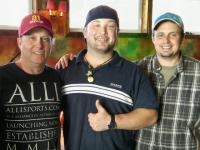 BJ's on the Water presents Monkee Paw Saturday & Wednesday.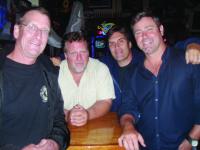 Randy Lee Ashcraft & the Salt Water Cowboys will play Saturday at Johnny's.
One Night Stand will perform Saturday at Whiskers Pub.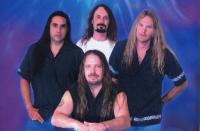 The Purple Moose presents ultimate 'big hair' classic rock w/ Surreal Friday & Saturday.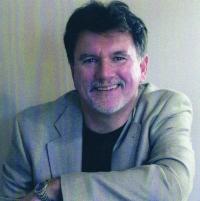 Michael Smith will perform Sunday at Southgate Grill.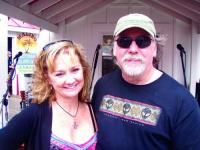 Copper Sky will perform Sunday at Coconuts Beach Bar & Grill.
Kevin Poole performs with his band Poole & The Gang Friday at M.R. Ducks.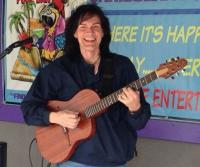 Hear the smooth sounds of Dave Sherman Friday at Bourbon St.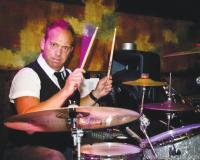 Joe Mama is busy this weekend w/ Poole & The Gang at M.R. Ducks on Fri.; Harborside & High Stakes w/ Chris Button Sat.; and w/ Dave Hawkins at Lobster Shanty on Sun..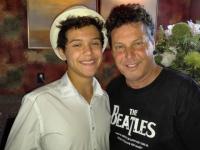 Lennon La Ricci & The Leftovers will perform Fri. at Beach Barrels; Sat. at Bourbon St.; and Sun. at Coconuts.
What's this? It's Thursday and not raining? Still can't say it's exactly sunny; a heat haze hangs w/ low spotty clouds. Yes, 94 degrees says my phone and I'm staying in, says me. Maybe I'll get out tonight to hear Bettenroo at BJ's. I always enjoy their eclectic selection of music and lovely harmonies from Lori & Anne. That's right, two ladies. If you've missed earlier writings about these two, and have missed hearing them, let me encourage you once more to get over to BJ's tonight, 8pm, to hear them. Lori plays guitar, harmonica and sometimes foot pedal drums - incredible sense of coordination with all that, right? And sings at the same time. Anne is almost angelic in her singing voice while playing bass but don't let that fool you - she can rock down n' dirty, too, getting loose on such songs as Prince's "Kiss." There's so much more that I feel inadequate to describe, especially as this damn summer cold just keeps muddling my brain. Do let me remind you that they have a wonderful CD titled Live Out Loud that espouses that motto in song - quite good! You can hear samples on their website,
bettenroo.com
. In addition to playing every Thursday at BJ's, Bettenroo performs extensively in the Rehoboth area - check their schedule in their ad under Best Places in this publication or visit Who's Where When for weekly appearances.
What else is happening at BJ's? Another rockin' weekend beginning tonight with Tranzfusion then tomorrow night with Monkee Paw; who will return to play again on Wednesday, new time, 6pm. We were all dismayed when entering last Friday night to discover that Tor & Coastal Storm would not be playing, replaced most ably by Dust n' Bones who rocked the house all night long. Congratulations to Stacy & drummer Tim who tied the knot two weeks ago there; picture in Fun Fotos. Anyway, seems that after enjoying a successful run, Coastal Storm is no more. Lead singers Dawn & Tor will go their separate ways so we must wait to see what further develops for them.
I'm getting another chance to hear one of my favorite bands this weekend. I speak of Surreal playing at The Purple Moose both Friday and Saturday nights. Walt, Brian, Will & Renee continue to astound audiences with the quality of their performances - they pack the house every time. Brian of the long blonde locks still makes the ladies swoon while ripping away on guitar. Rene 'suave" provides the pulsating heart beat on drums. Will is ever the wild man head banging across the stage as he plays bass. And Walt? One of the finest vocalists in the business, bar none, and also a fine guitar player. Join me Friday to hear them and I guarantee you'll go back again on Saturday.
The Purple Moose continues to provide great music with Heads Up coming in on Sunday and Monday. VJ Mazi keeps the dance floor humming while playing your favorite tunes along with their videos. And Thursday, tribute night, will feature the boys of High Voltage playing AC/DC hits. I've got to get over there tonight to hear Judas Priestess, one of our favorites for Thursday tribute nights. These gals rock Judas Priest music like you've never heard, or seen. Yes, the visuals here are replete with black leather, chains and long-haired beauties playing kick-ass heavy metal. If you missed them, put August 17 on your calendars when they will return.
I heard Lennon LaRicci last week at Johnny's and I must report that this young man (16) continues to evolve and grow as an artist and performer. As you may already are aware, the band name has changed recently from Rick & Lennon La Ricci to Lennon La Ricci & The Leftovers. Dad Rick decided to give Lennon top billing and well deserved. Lennon plays keyboards as well as any veteran to the music world, whether it's honky tonk as in Jerry Lee Lewis, classic pop rock as in Billy Joel, or southern rock as in Lynyrd Skynyrd's "Free Bird". Yes, he plays "Freebird" on keyboard and is absolutely amazing! Lennon sings, plays guitar and harmonica and has recently added bass to his list of accomplishments. You can hear them play this weekend at Beach Barrels tonight and at Coconuts at noon on Sunday. You'll be impressed and mightily entertained I can assure you.
I keep missing one of my favorites here locally, Kevin Poole, due to one thing or another, illness, heat, car trouble. We have the opportunity to hear him play with his group aptly named Poole & The Gang today at M.R. Ducks. Kevin as assembled top artists John Remy (lead guitar), Joe Smooth (sax), Joe Mama (drums) and Ryan (bass) to play as he sings, plays guitar & harmonica. The deck will be jumpin' for sure. His regular summer gigs continue at Harpoon Hannas on Sundays and Tuesdays and Thursday at Coconuts, usually with Joe Mama. Kevin is a master at looping on guitar so he can play several parts at the same time; and he can also synthesize other instruments sounds such as horns or strings. Pretty cool.
There are so many great acts out there just waiting for you to stop in and let them entertain you. Billie Carlins Band is also a favorite (heard them last Sunday) who plays most every Sunday at Adolfo's. They will appear and Bourbon St. on Sunday, July 23. I love the music and versatility of Michael Smith as he plays keyboards and guitar with his partners of two collaborations: Pearl with Rita; and Jay with Reform School. I love the whiskey voice of Jack Worthington along with sidekick T. Lutz on percussion; and it has been a pleasure to hear his granddaughter Bianca (11) sing for us this week, too; and she debuted her ukulele skills on Wednesday at Randy Lee's Open Mic at Johnny's. Love Randy Lee's music, particularly his original tunes; and love that he is so generous in letting others share their talents. What a great town for music.
I'm going to get ready now to hear some of that music and I hope you will all join me in whatever venue or music type you prefer. Party on and party safe!