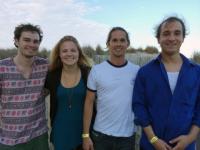 Funk Shue will perform Friday at Coconuts Beach Bar & Grill.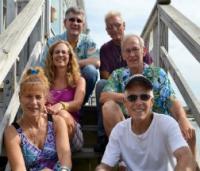 BJ's on the Water presents Thin Ice Friday.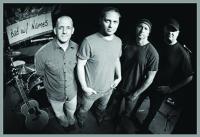 Bad w/ Names rocks The Purple Friday & Saturday.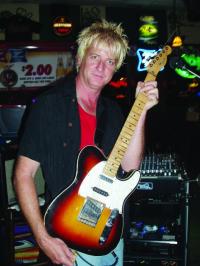 Tommy Edward plays Bourbon St. on the Beach Friday.
The Monkee Paw duo will play Saturday at the Bethany Boathouse.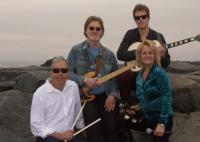 It's rockin' fun w/ Old School Wednesday at BJ's.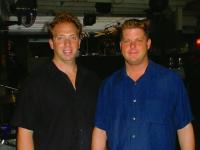 Kevin Poole w/ Joe Mama will play at Fager's Island Friday.
Joe Mama features guest Matt Tichon Sunday at the Lobster Shanty.
One Night Stand will perform Sunday at the OC Fish Co. in W. OC.
Brenda Golden & Michael Smith will perform Friday at the Atlantic Hotel in Berlin.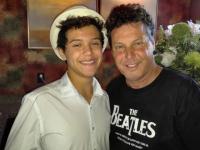 Lennon La Ricci & The Leftovers will play Saturday at Micky Fins.
I don't know why I'm so tired; it's my friends who have done all the hard work. Bushes and trees were threatening to overtake my house and my good friends, Linda Sears and Mary Jane Harvey, came to the rescue. I now call them my Warriors of weeds and wild trees. They tackled a man's job and got it done as only dedicated and determined women can do. My hats off to them both (and to another Mary who helped clean inside my house). And many thanks to friend Scottie LeClaire (drummer for Loud Love) who mowed my overgrown lawn. I have a John Deere riding mower but the deck has rusted out and a new one is $800. If anyone has a solution to this problem, please let me know. With all this rain and sunshine, the grass needs cutting again. I'm sure I'm not alone in being challenged by Mother Nature; I'm just not as able to cope as I used to be. And now that my personal message is done, let's talk about my favorite subject - music!!
First, I must remind you all that I will be singing again at the Atlantic Hotel tonight with wonderful accompaniment from Michael Smith on piano and guitar. I sure hope I see many of your smiling faces there; I love to sing for you.
BJ's was great fun last weekend as I reported it would be with two of my favorite bands, Full Circle and Chest Pains. Both bands are extremely talented musicians and the vocals are top-notch too; especially the harmonies from Michelle, Kathy & Dave in Full Circle. These talents were evidenced again on Wednesday with the return of The Girlfriends. These cougars can rock, my friends. Guitarist Kim Butler is as good as anybody out there, drummer Jill Brady is ferocious on the skins, and Robin Rohr rocks that bass while singing the songs that require a low voice. They all sing and their harmonies are sublime. Also, an often heard comment is that their music is great for dancing. True again. They will be back on Wednesday, Aug. 23.
This weekend at BJ's begins with another favorite, Thin Ice. Again the level of musicianship is tops with Jay on guitar, Kelly on drums, Crystal on keyboards and guitar, Paul on bass and Dave on keyboards, trumpet, sax and flute. They have all the bases covered allowing them to play a varied selection of favorite tunes for our listening and dancing pleasure. Come on back on Saturday to rock out with Dust n' Bones. These guys also play to a packed dance floor with their decidedly heavier rock tunes.
Old School will be back to play for us on Wednesday. Singer Linda Sears will be a grandmother by then. Son Patrick and Jenna are busy bringing that little grandson into the world right now. Prayers to them that all is going well. The news with this band is that Jay Rus (who also plays with Identity Crisis) is their new guitarist. I heard them play at Johnny's last week and they all did a fabulous job; including fill-in drummer for Ernie, Jerry Harvey. Former guitar player Taylor Knox is busy with his band Human Connection who play many of their own originals. We can hear them Saturday at noon at Coconuts Beach Bar & Grill. Many good wishes go out to ultra-talented Taylor for the success of his own band.
Moving on to Coconuts, Funk Shue will return on Friday. Caileen Ryan also has a great voice with a wide range, even strong in the low register, which I love (but am weak on myself). She seems to be the priestess of hippie cool as she weaves her voice in and out of the sweet instrumentals of bandmates Jordan Kellagher (guitar) and Dan Reed (bass), with Sam Goodman providing the rhythmic heartbeat on drums. I enjoy their take on old classic tunes that often slide into creative jams. Check 'em out. The Lauren Glick Band will return on Sunday for our favorite end-of-the-week party at everybody's favorite dune-side patio party place. I took my 17-year-old son Matthew last Monday to hear Joe Smooth and Bobby Wilkinson and he was struck by the number of young people enjoying the music and the beach vibe scene. The volleyball sand court is very popular. Hey, try their food, too; the tacos and burgers are terrific.
I really enjoyed the music of the Billie Carlins Band last week at Bourbon St. Their special guest, Vince McCool, really added to the jazziness of their material playing his trumpet. You can usually hear him playing with his band Tear The Roof Off, with Vince Daddio on guitar. Also, adding to the sound, as he has been lately, is harmonica man Mickey Micheljohn. This man is a master on harp and is amazingly self-taught. He says he just feels and hears it. Indeed, many of his songs/riffs seem to come from deep in his soul - so plaintively beautiful it brings tears to your eyes; such as his rendition of American classic "Shenandoah," from Civil War days. Beautiful! Anyway, you can hear him, Billie, Leo, Greg & Howard again on Sunday at Adolfo's.
I hope you all heard Rusty Foulke play at Bourbon St. last week. Talk about talent - WOW! Everyone is always amazed. I don't know when he'll be back in August as I don't have the schedule yet; but you'll see it in Who's Where When as soon as I have it.
Kevin Poole with his band Poole & the Gang has had a rough two weeks with the weather raining him out, first at M.R. Ducks and again at Coconuts last weekend. No chance of that this weekend as he'll be playing indoors today, Friday, at Fager's Island with Joe Mama on percussion. These two make an excellent duo who can be heard most Thursdays at Coconuts. Kevin plays solo every Sunday and Tuesday at Harpoon Hanna's; and will be at the Bethany Boathouse on Wednesday. We get a few more chances to hear Kevin's full band, Poole & the Gang, in August.
Speaking of Joe Mama, as usual he plays almost every day and sometimes a double, as he does some Saturdays with Chris Button at Harborside and again at High Stakes that night. He's got to be the hardest working percussionist in the business and arguably the best, right? Everyone is really enjoying his "Special Guest" nights, Sundays at the Lobster Shanty.
Randy Lee Ashcraft has been hosting his family this week and we all got a chance to hear his daughter Bailey (almost 10) sing last night at Johnny's Open Jam. Wow! Excellent voice and calm stage presence. Randy's brother Butch sang a song, too, and he's also very good; as is brother Jimmy. Guess it's true what they say, their musical talent is in the blood. We can hear Randy Lee & the Salt Water Cowboys Saturday at the Ocean Pines Yacht Club at 6pm.
As with all these musicians and bands, you can view some of their full schedules in their ads and everyone's schedule in Who's Where When. I'm going to sign off now. I'm hoping to go hear Aces in Chains playing Alice in Chains tribute at the Purple Moose. Next week, heads up all AC/DC fans, High Voltage will rock the big Purple Moose. Stay cool and party safe!


«Go back to the previous page.