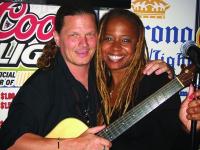 Rick & Regina will perform Friday & Saturday at Coconuts Beach Bar & Grill.
BJ's on the Water presents Dust n' Bones Saturday.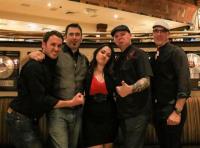 The Purple Moose presents What's Next Friday & Saturday.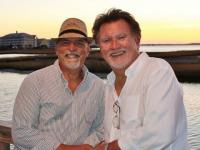 Reform School will play Friday at Bourbon St.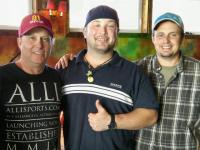 Monkee Paw will play Wednesday at BJ's.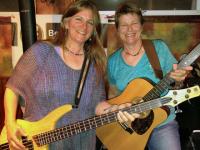 BJ's features Bettenroo every Thursday.
Kevin Poole w/ Joe Mama will play Saturday at Coconuts.
Jack Worthington performs w/ T. Lutz Saturday at Bourbon St.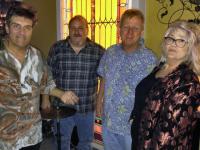 The Billie Carlins Band perform Sunday at Adolfo's.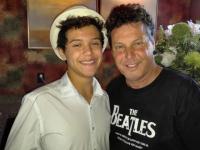 Lennon La Ricci & The Leftovers will play Saturday at the Rio Grande Tiki Bar.
Can you believe it's August already? Yep, we've turned the corner into the last part of summer, I'm afraid; it's flying by too fast. Of course I know that many of you are looking forward to September when the locals revisit Ocean City. And so the seasons turn. Makes me think of the Eagles' hit, "The Boys of Summer." Which in turn leads me to the show put on last Sunday night at Fager's Island by premier Eagles tribute band The Long Run.
What a great night of music. I love to tell the story of meeting my husband at a James Gang concert (w/ Joe Walsh) in Norfolk, Va., and how the local radio station played the Eagles for the very first time while we waited. We were all mesmerized by "Witchy Woman," "Take It Easy" and more. We created a bond of friendship through music listening that night and I still think of him every time I hear an Eagles song. So it was a real treat to hear this amazing group of musicians immortalize the sounds of the Eagles. I spoke with guitarist Gary Wayne, whose voice reminded me of Walsh, briefly after the show and he told me they really love the up-close-and personal experience of this venue; they usually play huge arenas and theatres. All members sang so they were able to recreate the incredible harmonies of the original artists. There were three lead guitars also creating the musical harmonies for which the Eagles are famous. Gary mostly played rhythm guitar and did most of the singing. Then there was keyboards, bass and drums, of course. I could go on telling you more but you can read about them for yourselves at
www.thelongrun.info
Hopefully they will return next summer. I'm excited to report that my very favorite, Bruce in the USA will return this Sunday to Fager's. Matt Ryan does an incredible job recreating the music and showmanship that is Bruce Springsteen and his version of the E Street Band is always superb. And sound engineer Greg Cotter does a wonderful job of bringing the best bands to tribute Sundays. Thanks!
So, enough about that - let's see what's been going on and what's to come in our lovely city by the ocean. But first a little music news: in case you were not in the know, Tor & Coastal Storm has had a regrouping w/ Veda back on vocals. Dawn Ovando has put together a trio w/ Phil on drums and her husband Wayne on keyboards calling themselves Rewind - appropriate. They have already played to much acclaim so I'm sure we'll hear from them in our area soon.
Thin Ice will be making an 'encore' appearance at BJ's tonight (Friday) with Dust n' Bones rockin' the house Saturday. Old School put on a great show as usual last Wednesday. Even some really cute little guys (like 2) got in on the act. Check out Fun Fotos. And we love it when Don Wimbrow sits in on keyboard with Erve, Ernie and Jay, and of course, songbird/firecracker Linda. This Wednesday will be Monkee Paw who always impresses us with the harmonies between Mike & Adam and the extreme prowess of Adam on guitar. Can't leave out Rick on bass, who sometimes plays keyboard at the same time. Who will be the drummer? Maybe Joe Mama; maybe Ray. We'll see. Then Thursday brings the return of Bettenroo, that female duo who also feature excellent harmonies with Lori on acoustic and Anne on bass. I'm anxious to hear about their experience playing the Freeman Stage last week. I'm sure that was a blast.
Speaking of the Freeman Stage, Gary Crouthamel, our concert photo journalist, caught a show there on Tuesday and you can read all about Chicago when you click Concert Reviews. He says the newly expanded stage made it good for the Chicago members to have plenty of room and that the lighting, which included a bank of back lights courtesy of the band, was fantastic. Be sure to read his review. Also, my commiserations to the Lauren Glick duo of Lauren & Dave who were suppose to open for Hunter Hayes last week but were rained out. Too bad.
All this rain has made the plants and flowers at Coconuts Beach Bar & Grill tropically luscious and patrons are enjoying not only the atmosphere and volleyball court, but also the amazing display of musical talent from their stage. Every day two different acts are presented beginning at noon so you can have a delicious meal while listening to some great music. Last Sunday was a hoot, as usual, with the Lauren Glick Band playing. What a voice that gal has. And guitarist Dave is the perfect partner, sometimes singing harmonies with her or belting out a rock tune on his own. Ted is always great on bass, especially when he's smiling; and Mike on drums is an incredible bundle of energy. Always a good time with these guys. Monkee Paw plays today and Rick & Regina will perform both Saturday and Sunday. Check out the Who's Where When list to view much, much more.
Bourbon St. on the Beach will feature Reform School tonight (Friday). We got a preview last night (Wed.) during open mic hosted by Michael Smith when his partner Jay Stinemire stopped in to sing some tunes with him. Excellent! It was another cavalcade of performers entertaining us. Again, check out the photos in Fun Fotos, 'cause if I try to name everyone, I'll miss somebody, and I wasn't there in the beginning either. Saturday night enjoy the sexy sounds of Jack Worthington w/ T. Lutz on percussion. Now I know I probably embarrassed Jack by saying that but he does have that smoky quality to his voice that I love. Music is offered on Sunday, too, beginning at 6pm; this week it's Wes Davis who is a most versatile player on guitar and keyboards. You'll enjoy his music, I'm sure. Next Wednesday stop in to hear Walt Farozic who will host the Open Mic after his 6pm show. And around we go; somebody slow this carousel down.
The Purple Moose is all about AC/DC tonight (I'm writing on Thursday before heading out) being played by High Voltage, so I'm sure that many fans will flood the Moose for that show. Next Thursday will be a Van Halen tribute with Completely Unchained. Oftentimes when I mention that I'm heading to the Purple Moose, people look at me like I'm crazy for going downtown; but let me tell you, it's really happening at the Purple Moose. It's right on the Boardwalk and, you know what, the young people have discovered it when their parents would say, "that's a biker bar." That couldn't be further from the truth these days. You'll hear the best bands, it's a huge bar, tables throughout as well, and a large dance floor. Come party this weekend with the What's Next Band. They have a female singer and that's always a plus with me.
I better get going if I'm gonna catch the show; so check out everything on coconuttimes.com: the Who's Where When list, the ads under Best Places, choose your destinations and party on. Just remember to always party safe - that means getting a designated driver or using a taxi. We don't want to lose any of you for any reason. Bye for now.