Dust n' Bones rock BJ's Friday.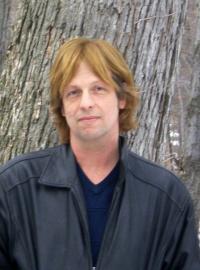 Don't miss Rusty Foulke performing Friday & Saturday at Bourbon St.
The Purple Moose presents Surreal Friday & Saturday.
Enjoy the sounds of Kevin Poole & Joe Mama Saturday at Coconuts.
Thin Ice will play Saturday at BJ's.
Party with Monkee Paw Saturday at Coconuts.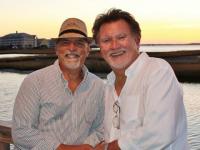 Reform School will perform Friday at Castaways.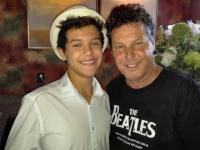 Lennon La Ricci & the Leftovers will play Friday at Johnny's Pizza Pub.
The Swell Fellas perform Sunday at Coconuts.
How ya doin' out there? Are you being courteous and patient with our Biker friends? No one wants to be in or cause an accident, right? So exercise caution and use a whole lot of patience to accommodate our visitors. And pray for good weather. Looks like we're in for some rain over the weekend so I sure hope our guests will get in some decent rides; but if they can't, there are so many good places to go and hear the best live music around.
Let's start with the Purple Moose where I just heard Judas Priestess for their last visit of the season. This is the only tribute band to have had several dates here this summer - testiment to just how good they are and the demand to see them again. These worshipers of the heavy metal gods present a musically perfect and visually stimulating performance each and every time they visit us. Amazing vocalist Militia is an absolute powerhouse of energy and talent. Her voice projects like none other; unless maybe it's the lead vocalist with Surreal, Walt Downey, who will take the stage this weekend. Yep, Surreal returns for their last performance of the season as well (how I hate to 'speak' those words). Let me remind you of what I wrote the last time they were here as it's a huge honor for Mr. Downey. He is to be inducted into the Maryland Entertainment Hall of Fame in December. Those of us who have heard Walt sing know that it's an honor well deserved. His power and range are beyond compare - as good as it gets. Congrats, Walt. I ran into him last night at the Purple Moose where he was seeing Judas Priestess for the first time and he told me he was blown away by their talent. We look forward to hearing him with bandmates Brian, Will & Rene on Friday and Saturday nights. I must mention, as her name comes up so often, that our dear friend Mary Lou Magee (& The Untouchables) was inducted to this Hall of Fame posthumously in 2015. I miss you, Mary Lou; but I'm happy that you're free of pain now.
Talking about incredible voices, Mr. Rusty Foulke returns to Bourbon St. on the Beach this Friday and Saturday. I've raved about him every time I hear him and thankfully many of you have now heard him too. Look him up on the web. You'll find many examples of his playing skills and wonderful voice. I'm listening now to "The Last Time," a Brad Delp tribute performed at Texarkana's Perot Theatre on April 12, 2013. He is tagged here as being with the Cosmo Band. Another cool one is Rusty's own composition called "Magdelene" being sung by Bernie Garzio w/ Rusty playing his beautiful 12-string acoustic. There's another of Rusty singing the song himself at the Schuykill Haven Island Park Festival in August of 2015. Now I'm hearing Jimi Jamison of Hybrid Ice and also Fran Cosmo of Boston with Rusty in each band. As I view all these wonderful clips it's plain to see that Rusty has been playing alongside some of the most renowned artists of our time in such bands as Boston, Cosmos, Hybrid Ice and more; and very early in Brigg, 1973. He is credited with writing several of the songs on this obscure but really cool record. Check it out. It's no wonder that Rusty is always on call to play for festivals, rock cruises and such. We are so fortunate to have an artist of his calibre performing in such an intimate setting as Bourbon St. Join me and you too will become a Rusty Foulke fan.
Coconuts Beach Bar & Grill is still the mecca of daily live entertainment with Darin Engh leading the weekend way at noon, followed by the Aaron Howell trio into the evening; that's today, Friday. Saturday begins with Kevin Poole & Joe Mama followed by Monkee Paw. And Sunday begins with the Lauren Glick Duo (that's Lauren and Dave Tarlecki). After them will be The Swell Fellas. I heard Conner, Chris & Mark this past week and was impressed again with their playing. This young trio likes to play covers in their own style and their original tunes are worthy to be heard as well. Get out and enjoy live music in the beautiful setting that is Coconuts Beach Bar & Grill while there's still time. My schedule shows them rocking on 'til Sunday, Oct. 15 when the Lauren Glick Band will play the last party.
I'm gonna run along now and plan where I'm going for my next serving of the best live music anywhere, right here in Ocean City. Party safe!
«Go back to the previous page.