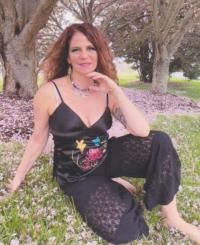 Lauren Glick is set to take her new single "Free" nationwide.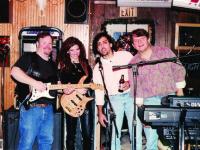 Mike Armstrong, Lauren, Jim Long & Jay Nolan Graves: Cold Blue Steel; later Chameleon, ca. 1996.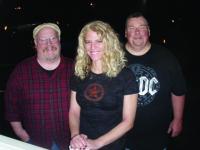 The Mood Swingers: Mike Armstrong, Lauren Glick & Bubba were Coconut Times 2012 Entertainer of the Year.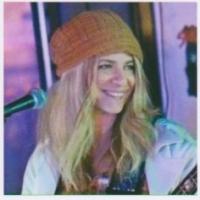 Looking to the future - Lauren Glick.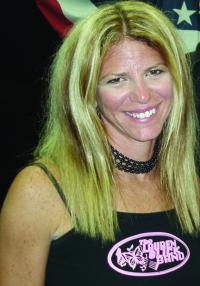 The many lovely faces of Lauren Glick, 2010.
Hello everyone. I hope you've had a fun-filled week and I wish you more of the same for the celebration of our nation's independence on July 4th. This is a very special edition of Coco Nights because I am dedicating the entire column to Ocean City's bright and rising star, Lauren Glick. In all the years I've been listening to and supporting this incredible artist, and proud to say my friend as well, I have never met a single person who didn't rave about her superb voice and instrumental talent on piano and bass guitar. Our association began when I met Lauren at Fager's Island's Claim to Fame contest, hosted by Opposite Directions, in 1990-91. She had just come home after graduating from Berklee College of Music (with a degree in film scoring) and was excited to find opportunities to perform and share her talent. By the way, singing and playing keyboard solo, she won the final contest in the competition.

Over the ensuing years she has collaborated with many area musicians, both as duos and in bands, while honing her craft as her life experiences continue to influence her song writing. Like most women, the last 20 years have also been dedicated to raising a family of four. While that sacrifice was necessary, Lauren is now ready to break out and have her music reach a wider audience. Over the past year she accomplished some of that having staged many in-home concerts posted on facebook, singing and playing her white baby grand, beaming out to us with that Hollywood smile. This alone has helped to widen her reach to listeners who may not venture out to live shows.

Glick has recorded four CDs: Eternity, Love Tangles, Martinis In Heaven (with her dearly departed partner Mike Armstrong) and Keep On Moving. She has, to date, sold more than 5,000 copies of her original music at such places as Coconuts Beach Bar & Grill where fans tell her they book their summer vacations to coincide with her dates there - quite a testament to her popularity. Loyal fans who faithfully attend her shows are familiar with and request her original songs, one of our few artists whose music has been accepted in this way. While she has loved performing for all of us in this local arena, at this point in her life Glick is ready to pursue a solo career.

Enter BNN Productions as her new management team who are in the process of helping her move on to the next level. Agent Bill Jenkins has submitted one of her latest tunes, "Free", for regional and national airplay through NPR (National Public Radio) and its Triple A stations. To quote from the submitted bio: "Often compared to Janis Joplin, this soulful singer will deliver songs by Zeppelin, Grace Slick, Stevie Nicks and many of Janis' favorites!" Glick is "no stranger to larger venues, having opened for such bands as America and Cheap Trick at The Freeman Stage, ..." and being a "local favorite at OC's annual festivals, Sunfest and Springfest."

The song "Free," Lauren tells me, "is about women's freedom and the journey to make it big while handling the conflict between family and career." On the heels of the national "Me Too" movement, Glick points out that the "theme of a woman becoming emancipated and free pertains to all aspects of life." She also reflects that "being a Yoga and Kundalini instructor has contributed to igniting creative space in which to do more writing." The lyrics of her most recent compositions "I'm In Love,"  "Be Strong" and "I Had It All" certainly reflect that mindset. You can view videos of these songs on her facebook page.

The video for "Free" will be released on August 4th with an exclusive release party. We all wish for Lauren Glick the success and happiness for which she has long worked to achieve. Someday we'll be able to say, "I knew her when..."



«Go back to the previous page.