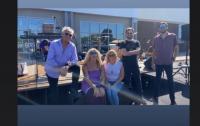 The Lauren Glick Band will play at the Maryland Folk Festival in Salisbury on Sunday at noon.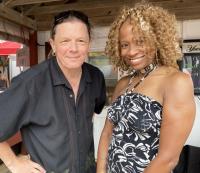 Check out Rick & Regina Friday at Coconuts Beach Bar & Grill.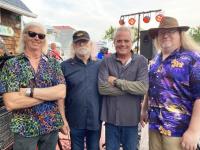 Tranzfusion will perform Friday at Bourbon St. on the Beach.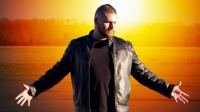 Jimmy Charles was amazing and tons of fun at Bourbon St.
Kevin Poole & Joe Mama will play at Coconuts Beach Bar & Grill on Saturday at noon and again on Thursday at 4p.
Hi, folks.  Gotta start this off by reminding you that the annual Tipsy Turtle Contest for a Vacation to the Bahamas will be held this Sunday at Coconuts Beach Bar & Grill (behind Castle in the Sand for those who don't know).  Visitors have been entering the contest every week; now the weekly winners will gather to see whose turtle will last the longest in the turtle pond.  You've gotta come out and join the excitement.  Meanwhile the entertainment is excellent as always. Still two acts a day this week; then they'll slip into off-season mode.  This evening hear the amazing voice of Regina as popular duo Rick & Regina will take the stage.  Saturday we can party with Monkee Paw and Sunday, after the contest, No Clue Trio will play for us.  Let's hope Ophelia doesn't mess with our fun too much.

The highlight of my week was hearing the entire, start to finish, Jimmy Charles Band performance at Bourbon Street on the Beach.  After several songs from such artists as John Cougar, Lynyrd Skynyrd and Tom Petty, I remember thinking, "you can't say this guy  is just country." Jimmy was up there singing his heart out and rockin' a tambourine while his most excellent band played most excellently.  Let's introduce them now.  Mike Rogers, who now plays all Jimmy's regional shows, was on bass (he's a regular with Cecilia's Fall).  Brian McKenna on drums is also often with Jimmy and Andrew Foltz played guitar and keyboards.  Of course, I mustn't leave out the incredible young guitarist Gavin Hades who played incredible leads on those rock tunes, even when that genre began to blur into country.  Among others, were heard some Johnny Cash, then Blake Shelton's "God's Country", and a tribute to Jimmy Buffett with "Mother Mother Ocean." Then I was thinking, "where are the Jimmy Charles originals?"  Well, now as I think about it, that set list may have been (with no breaks) designed to hold his fans in anticipation of hearing his own morsels of wisdom and inspiration.   I know when he played "Never Had A Bad In My Life," "Fish On," and that Tequila song, I breathed a sigh of appreciation and sat back to enjoy.  Okay, now we're in Jimmy country with more of his originals such as "To Beach His Own" and "It's A Maryland Thing."  My point in all this is to say that a Jimmy Charles show is a lot of things/genres but most especially it's happy music.  Jimmy continues to joyfully share his love of music with us, whether it be some of his rock favorites, his country favorites or his very own.  Jimmy encourages us to believe that happiness in life can be achieved through love, and he delivers his message through inspirational stories and songs.  I love his message.  Check out Jimmy Charles's web page and learn more about this man, his family, his awards and the charities he helps through music.  

Before I go, friend Tish Michel has a message for us.

Tish's Top Pics for 1st MD Folk Fest This Weekend
Mayor Jake Day told me 6 years ago at the 1st National Folk Fest to be held in Salisbury that he would plan a MD Folk Fest once the NFF left Salisbury.  I told him back then and every year since that I wanted to be involved with our 1st MD Folk Fest.  I was honored to be appointed to the musical entertainment committee.

Of course I highly recommend my very dear friends: Daryl Davis (boogie woogie). Lauren Glick (blues and originals), and lower case blues (blues).  Other MD groups that I've greatly enjoyed over the years include: Chris English (blues), John Wesley Wright (afro/am folk and spirituals), Ken & Brad Kolodner (hammer dulcimer trad folk), Folk Villains (amazing young bluegrass artists), High & Wides (bluegrass masters).

I adore dance as well as diving into other cultures.  For dance, I look forward to seeing Furia Flamenco Dance, Yasser Darwish & Egyptian Celebration, and Somapa Thia Dance Company. I also want to check out: Gerdan (Ukrainian trad folk), Noah Mitchel (Yiddish folk), and Pablo Regis (Brazilian Samba & Choro).

The Berlin Fiddler Fest has been canceled in anticipation of heavy rain and wind.  The MD Folk Fest will go on rain or shine.  Bring rain attire and head for covered stages when it rains.  You just may discover a truly unforgettable act as I have in the past when rain forced me to change plans.  Come on out and support our Inaugural MD Folk festival. It's free, but please drop a few bills when you see me with the bucket brigade so we can make this an annual event.

That's all folks.  Hope you have a wonderful week.  Remember to be kind and always party safe.




«Go back to the previous page.