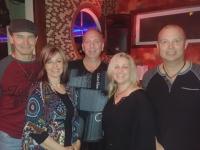 Full Circle - Jeff, Kathy, Joe Mama, Michelle & Dave - are fan favorites.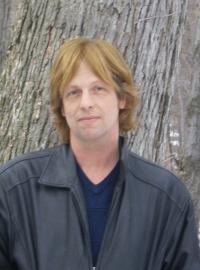 Hear the superb guitar & vocals of Rusty Foulke Friday and Saturday nights at Bourbon St. on the Beach.
Randy Lee Ashcraft & the Salt Water Cowboys will play Saturday at Johnny's Pizza Pub.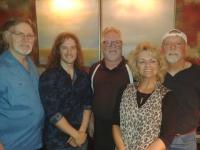 Have fun with party band Old School Saturday night at BJ's on the Water.
Springfest 2019 is happening at the Inlet as I write this. What a gorgeous day it is, too. I'm even more happy that my favorite Coconuts Beach Bar & Grill opened Thursday with music by the Taylor Knox Band. Most of us know Taylor from his amazing guitar work with Old School and also Human Connection. For this outing he featured Rick Webster on drums and Steve Guth on bass for an afternoon of hot music. As hot as the temperature was on Thursday, the cool ocean breeze made it very comfortable on the picturesque patio at Coconuts. All new umbrellas, beautiful flowers and shiny green palm trees at the foot of the dunes add to the ambience of this shore-side venue. And beautiful young people hit the sand at the volleyball net. I began my visit as I probably ended the last one in the Fall, with a Pepper Jack Grilled Chicken wrap - delicious! Yes, Coconuts serves up tasty treats from the grill, so come on out and enjoy. Today's band is Lime Green Band, Saturday will be Monkee Paw, and Sunday we'll hear the sounds of the Natalie Davis Band for Cinco de Mayo. As always, refer to Who's Where When for the lineup of daily music; or go to their ad under View Advertisers.

Full Circle played last weekend - a double-header - and I was there both Friday and Saturday nights. Love this band! I'm sure you've all noticed that "percussionist to the stars" Joe Mama is now their official drummer. Joe is certainly a welcome addition; but of course, we wish former drummer Barry all the best. The amazing musicians of Full Circle presented new material for us, yet again. Triple-threat Dave Wimbrow plays keyboards, jammin' lead parts on guitar and is fabulous on vocals. Kathy Denk plays lead guitar and sings with an incredible range. And Michelle Schachter is the most impressive vocalist I know. Nothing is out of range for this gal - amazing! Can't forget bassist Jeff Davis who plays with a cool swagger - and manages the sound too. Full Circle will return to BJ's on Friday May 31.

Before I leave BJ's, I want to say that it was a total blast hearing Teenage Rust & The Fabulous Rustettes play for us for the annual Relay For Life benefit last Sunday. Most especially, it was so good to see Billy Carder looking happy and healthy playing guitar and singing. So happy to see him getting back into the groove. And I must mention that Old School, who play the first Wednesday of each month will be playing on Saturday night. Join Linda, Vincent, Gerry, Erve and maybe Don Wimbrow on keyboards for a night of rockin' fun music. As always, refer to Who's Where When or the BJ's ad to check out the music lineup. Let me point out that Thursdays (at 8pm) are back on the calendar featuring Dust N' Bones Duo next week.

Bourbon St. on the Beach has rocked all winter long with Wednesday's Open Mic continuuing to pack the house with talent and those who love to hear them. Cudos to Michael Smith & Jay Stinemire (Reform School) for hosting this weekly event. It was during one of these nights that we first heard Brian Thomas sing and we were all very impressed. So much so that owner Barry gave him a slot in the lineup. Brian brought along his partner/guitarist Jerry D'Paoli (band name is Deviation By Design) to play and it was great. Last Saturday 33 RPM returned for a rockin' night of music. Their first set was two hours long and featured 30 songs. Most impressive. Mike, Larry & Rock - you rock! This weekend is a real treat with the return of Rusty Foulke playing both Friday and Saturday nights. I've said it many times but it bears repeating: Rusty's guitar skills are second to none, but it's his soaring voice that most impresses me. Very few can sing in the range Rusty achieves. Read more about him in the coconuttimes.com Feature article Meet The Band written by Vincent Paez.

It's been great to have live bands back at The Purple Moose. Did you know that the World Famous Home of Rock n' Roll is now celebrating its 50th Anniversary? Can you believe it? Owner Gary Walker continues to run the most rockin' venue on the shore - and it is right on the Boardwalk betweeen Talbot and Caroline Streets. All the familiar faces are back behind the bar: John, Bryan, Tyler and Bobby. Bar manager Bobby Taylor has a great lineup of music scheduled for us with Voice of Reason playing Friday and Saturday nights. Check the Who's Where When listing and you'll see that Vertigo Red will return on May 24-25. And fan favorite Surreal is scheduled in June.

Let the Summer of '19 begin! Rock on!


«Go back to the previous page.