MONTREAL
Posted On: 9/28/18
Written By: Sean Rox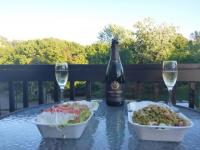 Bonjour and welcome to Montreal! Montreal is located in the Quebec province of eastern Canada. It is a French speaking island of more than 4 million people, second only to Paris as the largest French speaking city in the world. We had heard that the city was full of parks and a wonderful destination for small children. A ninety-minute flight from Philadelphia brought us to the Pierre Elliott Trudeau airport. If that name sounds familiar, it's because that's the father of current Prime Minister (and Montreal native) Justin Trudeau. We chose to stay in the Plateau district, about a half hour from the airport and 10 minutes north of the downtown waterfront. Nash from Mimo Limousine provided excellent service. We chose an award-winning three-star boutique hotel called the Auberge La Fontaine. The hotel was situated directly across from the street from La Fontaine Park. We chose their ex...
» Click here for the full story.
NORTHERN IRELAND
Posted On: 2/16/18
Written By: Sean Rox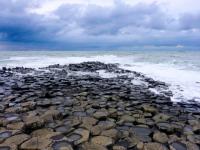 Welcome to Northern Ireland! This year Cassandra and I visited the stunning Antrim Coast of Northern Ireland. During our research we discovered that Ireland and Northern Ireland are two completely different countries – and they haven't been on the friendliest of terms the past few decades. Northern Ireland is part of the UK, is mainly Protestant and is loyal to England. The Republic of Ireland is Catholic and rejected England's influence and sovereignty. The Easter Rebellion of 1916 was the beginning of a long struggle for independence from England. In 1948 an Irish Republic was formed in the south. Northern Ireland remained under British control. 1968 marked the beginning of "the Troubles" – a religious conflict that claimed nearly 4,000 lives. A peace wall was built to divide the Catholic and Protestant neighborhoods. Tourism opportunities finally brought stability. The ...
» Click here for the full story.
Dublin, Ireland
Posted On: 1/5/18
Written By: Sean Rox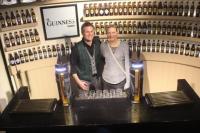 Slainte! Welcome to Dublin, Ireland. Cassandra and I took a mid November trip to Ireland's capitol city. Upon our arrival, we checked into the Westbury Hotel overlooking Grafton St. Dublin's premier shopping area, Grafton St. was bustling with a mix of early Christmas shoppers, street performers, pub enthusiasts and wide-eyed tourists taking in the sights. Our room looked right across this car-free promenade and directly at the ornate façade of St. Ann's Church. After check-in, our first stop was the infamous Temple Bar pub district along the River Liffey. The River Liffey flows through the heart of Dublin and exits into the Irish Sea. We took a few pictures of the famous Ha'penny bridge that spans the banks of the river before following the music to the pubs. Temple Bar is the liveliest neighborhood in all of Ireland. The most famous pub in Temple Bar is aptly named "The T...
» Click here for the full story.
View All Archives
RSS Feed