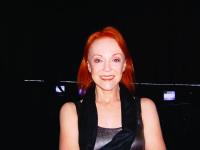 Karen Hebert from New Orleans
Pop sensations WOW gives awesome performance
Kimara Wood - Mr. Starpower 2009
Prince Tribute - outstanding dance and set.
Daddy Pack
A Step in Time Troop from O C dances Gravity at final showdown.
Recently I attended the 22nd Starpower World Championships for Dance for ages primarily 18 and under although there were some categories for 20 and over this year. All the competitors had to place at a certain level at one of the regional competitions to be able to compete at this world championship event held at our convention center the later part of July. Every year I think I'll just pop in for a little while and end up living in the Convention Center the remainder of that day and the rest of the week.
Starpower Dance Competition is so much more than a cute kids dance recital. What I got was over 1400 incredible dance acts with most troops performing at a level that would be appropriate for Broadway. Maryland was represented by several troupes including A Step in Time from Ocean City whose lyrical small group dance for average age 15, entitled Gravity, was one of my favorite dances of the week. Their "On the Porch" number, which also included members from a Crofton, Md., studio called X Squad, also made it to the finals and came in third in its category. Yeah, home town!
Attending the five-day competition is free but you will want to purchase a program book to follow along with the events. The program states, "Keep your tu-tu's fastened, your dance shoes buckled and your seat in an upright position as we prepare to blast off to the most fabulous, fun and exciting competition you'll ever attend." True to these words, it was obvious that these talented gals and guys spent lots of time at the barre; the turnouts, leaps, jumps, spins and pliés were wonderful. There was just a little traditional ballet (called pointe now); I hope for a bit more toe dance next year. There were many modern ballet, jazz, show tune style, tap and hip-hop dances. There was less acrobatics included with the dances this year and the tumbling that was included seemed more appropriate for a dance competition.
The sets were wonderful as always – the "Prop Daddies" did a great job maneuvering very clever sets which enhanced the overall beauty and mystique of the performances. Take a look at the set for the Prince tribute dance which had the side vertical panels lighted. Read more about this great number in a minute.
On the final day, the best of the best competed for the world champion awards in the "Battle of the Stars." This gave me the chance to see my favorite dances one more time. The final competition is judged by a panel of five professional dancers including Karen Hebert. Karen is one of the mainstays of Starpower and is affectionately known as the "raging redhead." Karen's list of credentials goes on forever but I mention her primarily because I'm in the midst of a series on New Orleans and she has just recently been able to return at long last to her beloved home in the Big Easy. Prior to hurricane Katrina, Karen was director of the Metropolitan Dance Theater of New Orleans for 30 years. Like far too many storm victims, Karen is still awaiting recovery money and has been caring for ill family members since that tragic devastating storm hit on my birthday 8/29/05. If you think everything is fine in New Orleans, you're wrong – the city and its people still have a long way to go and still need your help and continued support. Welcome home Karen! Thanks for allowing me to digress a bit and now back to the dance.
The Prince dance won first place in its category of Production Line dances with average age 9 to 11. Maria Gardner is Miss Starpower 2009 and is a member of Krysties Dance Academy from Ohio, which provided the Prince Tribute and a host of other splendid dances. In addition to seeing the Prince dance for a second time, check out the picture of some prop Dads as they danced a most humorous and well received dance entitled "Daddy Pack". This dance also made it into the final showdown, and at the end of the dance these six brave Dads from Planet Dance Studio in Michigan did a cart wheel and jumped off stage to run through the audience – such good sports and they won fourth place in the 20 and over category. Way to go, Dads!
I believe my most favorite dance of the week and the final showdown was entitled "Welcome to the Jungle," which included more than 80 dancers from the Strictly Rhythm dance studio from Alexandria, Virginia. This Production Line dance won first for the 12 to 14 average age category. Strictly Rhythm dance studio won the coveted Federation Dance Award for best troupe. By far my most favorite dancer was from this troupe. His name is Kimara Wood. Kimara leaps six feet off the ground with ease, has a body so well toned, is handsome as can be and has been growing his beautiful dreadlocks for the past eight years. He is a graduating senior this year and will attend my almamater, Virginia Commonwealth University, this fall to major in – no surprise here - dance. His troupe will surely miss him and his dreadlocks hitting them as he leaps, swirls and turns. Kimara is negotiating to be on "Dancing with the Stars" on ABC in the near future; sure hope this works out for him! This exceptionally talented dancer won the title of Mr. Starpower 2009 as well as "Dance Spirit MVD (most valuable dancer)" award and scholarship.
A special treat was in store for us during the intermission of the final day showdown. The Pop Sensation group WOW provided a stellar performance of singing and dance. Two of this five-member national recording group won the coveted Mr. Starpower award at prior Starpower competitions giving credence to Starpower as a world leader in dance competition. WOW has opened and toured with the Jonas Brothers and Molly Cyrus. At the end of their show I was screaming as loud as the kiddos for more, more, more – call your favorite radio station and ask for their latest released single entitled "Goose Bumps."
Maryland's own Gary Pate is the National Director of Starpower National Talent Competition. This was the 22nd year for Ocean City hosting this event. Starpower has competitions in other cities in the US and tours in London, Tokyo and other international sites. We are so fortunate to have this event in O C each year, in part because Gary is a native of our fair state. I hope our renovations of the expanding convention center will allow for raised seating to better accommodate viewing from a large audience at the main stage and that the stadium seating will be available for viewing the smaller stage on the first floor. As you can see from my photos, it's disappointing that you can't see dancers' feet or floor moves unless you stand at the sidelines.
I know where I'll be July 25 to 29, 2010 – glued to a seat at the Convention Center for next year's competition. So if you too love dance, put next year's date on your calendar and join me for a marvelous week of dance, dance, dance! Can't wait that long? Check out
www.starpowertalent.com
for their full touring schedule.